If one is to look for a list of the world's best foreign exchange broker, Avatrade will surely appear next to the most popular brokerage firms. While this is the case, reviews about the broker aren't always positive. A search through the net would render negative Avatrade reviews that tag it as an Avatrade scam. Though these assessments are indicative of their bad trading experiences with Avatrade, traders should assess the firm personally. Such will allow traders to evaluate whether Avatrade is worthy of investment fully.
Avatrade is an exchange firm located in Ireland. Established back in 2006, it provides 250 trading instruments that one can utilize to expand trading profitability. With proven efficiency and optimum technicality, it gained an estimated 200,000 clients from all over the world. All these are possible as they remain true to their mission of providing traders the best market experience and by rendering an ideal platform wired with the most favorable functions. In addition to this, they uphold their mission by providing strong Avatrade security, which keeps all of the clients' finances safe and devoid of a financial wipeout.
After years of expansion, it managed to establish the corresponding office in Paris, Milan, Tokyo, Madrid, and Sydney. As it continues to expand its business, its clients also continue to grow in number. Avatrade's large client base allows them to process millions of trades monthly. All these trades are executed transparently through a sophisticated system. Because of this, Avatrade had bagged prestigious recognitions in the financial field.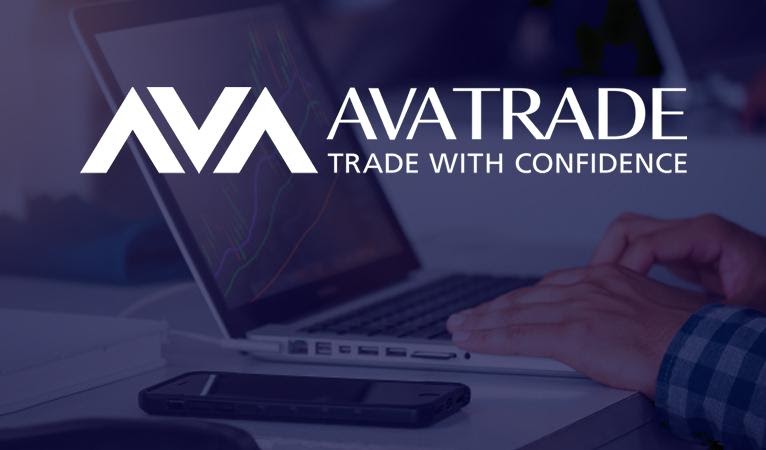 Avatrade's Credibility
Licenses are essential as they are an indication of the company's standing. A license attests to a firm's legitimacy. Moreover, it is to testify that the company underwent intensive inspections and has met all the criteria set by an authority. As for Avatrade, it has acquired a license from Bank of Ireland and is a regulated company filed under the Client Asset Regulation. One can ensure that its transactions are rooted on a legal basis since the company also holds operating permits and certificates from the Australian Securities and Investments Commission (ASIC), South Africa's Financial Service Provider (FSP), and Japan's Financial Services Agency (FSA).
Account Types
Opening an account with Avatrade is easy. A client has only to complete the application form available on Avatrade website. Upon completion, one will undergo identity verification in order to proceed to the next step. In this process, clients are asked to provide documents including a valid ID and a utility bill under the applicant's name. This will serve as the basis of whether one is qualified to open an account with Avatrade. After successful validation, clients will be provided with official Avatrade login complete with a password.
Note that before opening an account, a client will have to choose as to what type of account he or she wants to subscribe to. The Avatrade account types are standard, corporate, Islamic, and professional. Just like other brokerages, it offers an Avatrade demo account just when a user wants to test and assess the overall functionality of the platform.
STANDARD ACCOUNT- An individual owns this account, and the owner is entitled to selected trading tools and instruments. For an Avatrade minimum deposit of $100 (credit/debit cards) and $500 (bank transfers), one can profit using a contract for difference trading and other trading setups.
CORPORATE ACCOUNT– A legal institution owns this type of account. One has to undergo a more intensive verification process if he or she wants to open a corporate account. Verification under this type of account includes documentation such as the Corporate Board Resolution, Certificate of Incorporation, Shareholders Register, and others.
ISLAMIC ACCOUNT-This type of account conforms to the Islamic Sharia Law. As this is the case, this account does not offer cryptocurrency trading and some foreign exchange instruments. This account also renders a higher spread for currency pairs compared to other types of accounts.
PROFESSIONAL ACCOUNT- This is a special type of account that lets traders enjoy pre-ESMA leverage. To open a professional account, a client must meet a minimum of two out of three criteria. To determine whether an individual is eligible for this premium account, financial portfolios are put under assessment. This reviews the total transactions placed and whether a client has a background in the finance sector.
Not only is Avatrade equipped with wide account options, but it also employs multiple trading platforms that the users can choose from. Since the company aims to provide personalization and efficiency together, it wired its system that will allow traders to customize their own platform according to their preferences. AvaTradeGo, DupliTrade, ZuluTrade, and MT4 are just some of the many platforms offered by the company. Also, a trader does not have to worry about compatibility issues as all platforms have android and iOs versions, all of which can be downloaded using smartphones or through computers.
Deposit and Withdrawal
The legitimacy of foreign exchange brokers manifests through how efficient and convenient the financial turnaround is. Subscription with this company requires an Avatrade min deposit of $100 and can be deposited through different methods such as bank wires, electronic wallets, and credit/debit cards. Deposit transactions may take up to a maximum of 5 hours before the cash reflects on the personal account.
Withdrawal can be executed using the same methodologies. Withdrawal through credit or debit cards may take up to 1 day; much faster than other broker's withdrawal process. The most interesting thing about it is it does not charge clients with any deposit or withdrawal fee, which came to be one of the broker's advantages against other companies.