The Internet today is like a minefield. You never know whether the website is a scam or not unless you check it out on your own or read some reviews on the Web. Today we are going to talk about the LexaTrade site. Still, feel interested in why forex is a scam? Then keep reading this forex review!
First Impression
The LexaTrade official site looks like any other brokerage website. You see an offer to register, some bonuses for new users, the terms for traders, and four advantages of this specific broker.
However, our first check was for the menu. There are several sections, including:
Traders
Instruments
Promotions
About the Company
Learning
The names of the sections make everything clear. The navigation is simple enough, and you do not get lost. Now let us move on to the practical part.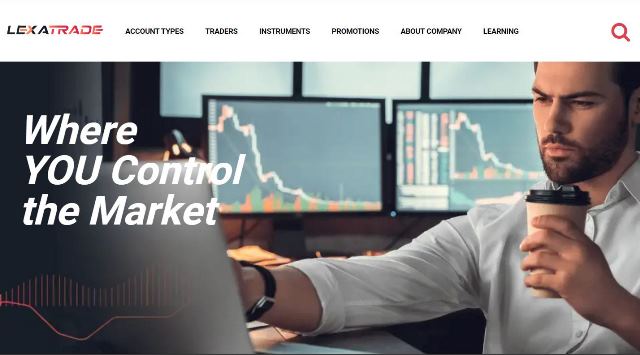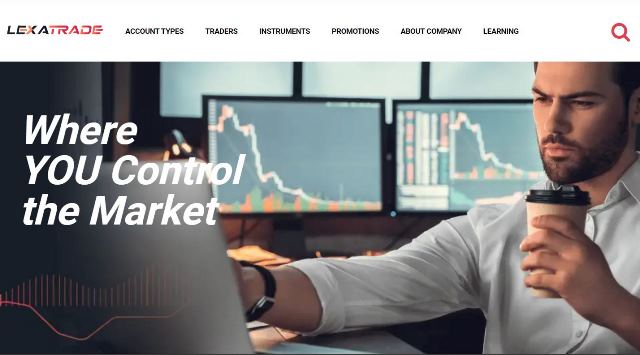 Instruments Section
One of the sections the lexatrade.com site has is "Instruments." We decided to have a closer look at what it offers and what instruments does this broker use overall.
The first part is for indices and shares. You get trading hours and break times for a number of popular indices and stocks, some specifications for both, and expiration dates for several indexes. You also get a graph with the currency rates at the end of the page.
The second part is for commodities. You get the same information, which includes trading hours, break times, etc.
The third part is for forex. It is still the same thing. The availability of these sheets makes your sessions more productive as they keep some valuable information in one place.
Trading Platforms
LexaTrade offers its clients three trading platforms:
MetaTrader 4
MetaTrader 5
Mobile Trading Platform by LexaTrade
All the platforms are available in Web, desktop, and mobile versions. They include all the popular tools a trader might need in his job. These are charts, technical indicators, backtesting instruments, and others.
Payment Methods
Another important issue is the payment methods used by the broker. In our LexaTrade review, we have found these options:
MasterCard;
Visa, Visa Electron;
Skrill;
Neteller;
Perfect Money;
Bank transfer payment.
As you can see, these are the standard methods offered by most brokerage services.
Promotions and Advantages
There are several promotions offered to different types of clients. To use them, you need to open the lexatrade.com site and press the login button.
For instance, new traders get a 30% bonus to their new deposit. There is a referral program that offers users up to 50% of the deposit amount of each attracted client.
In addition, after you press the login button at LexaTrade, a 1:200 leverage, 24/7 client support, 0% mission to crediting the account, and 1.6 Euro/Dollar price spreads, quotes are offered.
Can I Trust LexaTrade?
Before you start working with a broker, you need to make sure that you read the Terms and Conditions, this will help you understand the way the broker works and see what you can and cannot do here. Then there will be no situations where you will be banned for an unknown reason and say "LexaTrade fraud! LexaTrade scam!". All legal documentation is available on the website for any user to check out. There are privacy, refund, and AML policies too. Therefore, any claims like "LexaTrade cheat!" are fake because they have no background.
User Opinions
Another important part of understanding the trustability of a broker is the feedback of experienced users. It can be found on many forums and rating websites on the Web. Let us have a look at some LexaTrade customer reviews.

Daniel, USA
"I've been trading with LexaTrade for some time already. I prefer day trading, the platform is really comfortable for it. I like the possibility to trade on mobile. This lets me stay in the game while I'm away from my computer. It was a nice surprise when I saw a $300 bonus from my $1000 investment. Meanwhile, I was able to withdraw all the sum invested after I had confirmed and now I trade with the money earned. LexaTrade? Lie? No! It is true that money makes money!"

José, Mexico
"The currency in my country tends to be unstable almost all the time. If you do not invest your money into something, you lose part of it every day. I have seen a YouTube video recommending the LexaTrade broker as a place where you can invest money and even earn something. I did not know much about trading by that time so I started learning from the free material given by LexaTrade. After watching all the lessons I decided to invest a few hundred dollars and received a small bonus above that sum. My first trade was a failure because I didn't know how to use the platform and missed my chance to win. I contacted the support and asked them to help me with the usage of the platform. I received a quick answer with a detailed explanation and my next trades were much more successful. Now I make a few dollars every day by just watching the markets from time to time. It's great!"
Conclusion
The LexaTrade site is comfortable and has a user-friendly interface. There is a lot of information for traders to simplify their trading experience, three powerful trading platforms, and many payment methods. The most important part is the trustability of the service. LexaTrade is NOT a scam, cheat or fraud. The withdrawals work fine and the customers leave positive reviews.