Mankind has been engaged in stock trading for several centuries, as there is historical evidence Dating back to the 16th century. Thanks to printed and electronic sources of information transmission, modern stock market participants have the opportunity to develop by studying the accumulated experience of generations. Trading is a science that is rapidly developing and requires constant training from market participants. Before you become a participant in exchange operations, you need to understand what you will have to face and how to act to get the maximum profit.
For those who want to be a successful intermediary during the conclusion of transactions in exchange operations, the rating of the best books about Forex, which includes the most popular special literature, is presented. The list is prepared by specialized experts who are sure that each of the presented copies will help to understand the essence of market relations, explain the process of working of exchange platforms of various directions, and also elaborate on the nuances of the most popular currency market among investors, which is better known as Forex.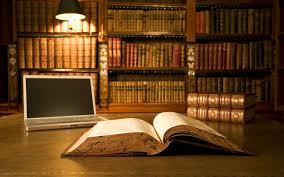 Bill Williams "The trading Chaos."
This book is a bestseller of stock trading Forex books. Practicing trader Bill Williams takes as a basis the view that markets are a natural phenomenon. It is included in the list of the best Forex books.
John Murphy, "Technical analysis of financial markets."
This book is considered to be the best technical analysis of markets among Forex books for traders. The book is written on principle from simple to complex. It's one of the best books on Forex trading.
The best Forex books for novice traders
Morozov I. "Forex: from the simple to the difficult"
Unlike other Forex books, his book shows the way of formation of the world trade market and its current state. The authors of several Forex trading books consider in detail the internal organization of the currency market.
Zhvakolyuk Yu. "Day Forex Trading."
This book, like other Forex trading books for beginners, describes the main trading signals, Forex trading rules, and how to trade intraday successfully. The book is written in clear language and is good for beginners in day trading. It is one of the most interesting Forex books.

The best Forex trading books for your home library
Kulikov A. "Forex for the beginners."
The author of several Forex books, based on many years of experience in Forex trading, gives the basics of a modern approach to the market and building trading systems. The book, like other books on Forex trading by this author, is useful for both beginners and professionals in trading.
K. Lynn "Day Forex Trading"
The book, like the best Forex trading books by other authors, reveals the structure of the currency market, its characteristics, and fluctuations, as well as the basics of working in the FOREX market and currency features.