xCritical is an independent trading platform used by tens of thousands of traders across the globe. It boasts great functionality and a wide range of features that surpass the standards of other platforms. xCritical was developed by Quant ROI Ltd. It has been available in the market for a few years now, with a priority for the Russian markets. You can find out a lot of information on the xCritical official site.
In this xCritical Review, we will be highlighting the main features of this platform–what sets it apart from others, its advantages and disadvantages, and the pulse of users through the xCritical customer reviews.
XCritical Trading Platform
The xCritical trading platform supports forex and CFDs markets with more than 180 real-time trading tools. It can support up to seven languages including Russian, making sure that it is available to various traders across the world. This platform boasts three main features: functionality, technological advantages, and CRM integration. It is functional as it allows the trader to perform many tasks at the same time. It is guaranteed to meet the modern standards of technological advancements that celebrate both efficiency and security. xCritical's Customer Relationship Management integration allows brokers to get the best business system possible.
xCritical CRM
The CRM integration helps brokers increase their and their client's productivity. With this, you can perform all operations in one window, providing an efficient and seamless workflow. A streamlined system allows you to accomplish all tasks in just one interface. This feature also allows managers, agents, employees, and partners to view, manage, and organize customer data. Despite this, the security and access levels imposed by the CRM integration limits employees' access to confidential customer information.
xCritical Crypto Exchange
xCritical's crypto exchange platform supports a wide range of cryptocurrencies. You can exchange funds, set limit orders, deposit and withdraw funds easily and give you direct access to over 30 popular exchanges in a single click. There are also a variety of market executions, which the trader can set depending on market rates or desired limits and rates. Another benefit is that it is also available as a mobile application.
xCritical CryptoWallet
A good crypto exchange also offers a reliable crypto wallet for its traders. xCritical's version was developed specifically to fit the needs of traders that use its crypto exchange. This wallet securely stores cryptocurrencies from the receipt to the identification of payments and to withdrawal from the system. For added security, this wallet requests additional confirmation from a trusted administrator and notifies the administrator in cases of potential threats. It also integrates a third-party payment option and customer relationship management.
xCritical AMS
The Affiliates Management System increases client traffic and ultimately, revenue. It boasts three qualities, which are: performance-based marketing, flexible strategies, and effective analysis and management. This feature was built to predict leads and sales, provide transparency and tools that clients will need to effectively trade. Its performance-based marketing works as a reward system for lead clicks and conversions from the affiliate's marketing efforts. Clients can also choose which rewards to get based on new leads and revenue shares.
xCritical Analytics
This platform's analytics compiles data from multiple platforms to create a single report. Analyzing market and trading data allows traders to make more informed decisions and ultimately, make successful trades and business revenues. This feature also integrates risk control, allowing brokers to generate profit and loss reports, as well as analyze real-time market data. This lets them assess the effectiveness of certain marketing efforts and change whatever is needed.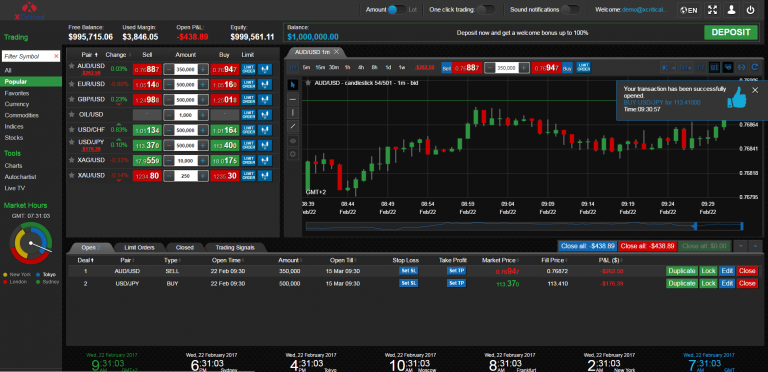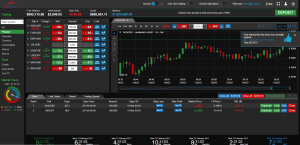 xCritical Reviews
Most of the xCritical customers reviews center on the platform's efficiency, proven by the positive feedback it received from users and customers. Below are some of the comments left by XCritical users on the google app store:
"Very useful application for trading." – Kozlova Inna
"User-friendly and it doesn't consume more of my data." – Cristina Onlayao
"Great xCritical website, compact platform, user-friendly, not battery-consuming and like the suggestive feature." – Scarce Matthew Nava
"I like the signals provided." – Francis Joel Sahid
These positive reviews highlight the xCritical's Google-based features, especially about how it became useful in trading. These users also pointed out that the platform is not battery-consuming nor does it cause too much internet traffic. This platform is very low-cost and reliable, as guaranteed by these reviews.
However, there are also negative reviews about xCritical on the Google app store. These reviews hint at the xCritical cheating, xCritical scam or xCritical scammers allegations. But we can argue that no client was scammed by xCritical.
xCritical Cheating
Allegations: Is It Safe?
While good and bad reviews are standard in this extremely competitive industry, there are bad reviews that hint at a broker's fraudulent operations. In the case of XCritical, clients of some brokerage firms claim that they have been scammed or cheated with the use of this platform. Like Gabriel Lala, xCritical was the platform used by his broker to demand more money from him, as per his statement. However, his claims are only one in the many positive reviews about this platform.
With all the security measures integrated in the xCritical platform, it may be hard to say whether these cheating claims are true or not. After all, brokers handle and manage the clients' accounts, and platforms such as xCritical rarely have anything to do with it. Still, negative reviews are a cause for worry for both beginning and professional traders. They must be considered when choosing a platform to trade with.