Friedberg, a Canadian-based firm founded in 1971, is an online Discount Brokerage brand offering access to forex, currency options, and commodity futures through MT4 and Trading Station. It has merged with FXCM to allow Canadian residents to use FXCM's suite of products while having an account with a regulated Canadian broker.
Take a walkthrough of Friedberg's brokerage offerings and services, advantageous features, and rich company background in this broker review.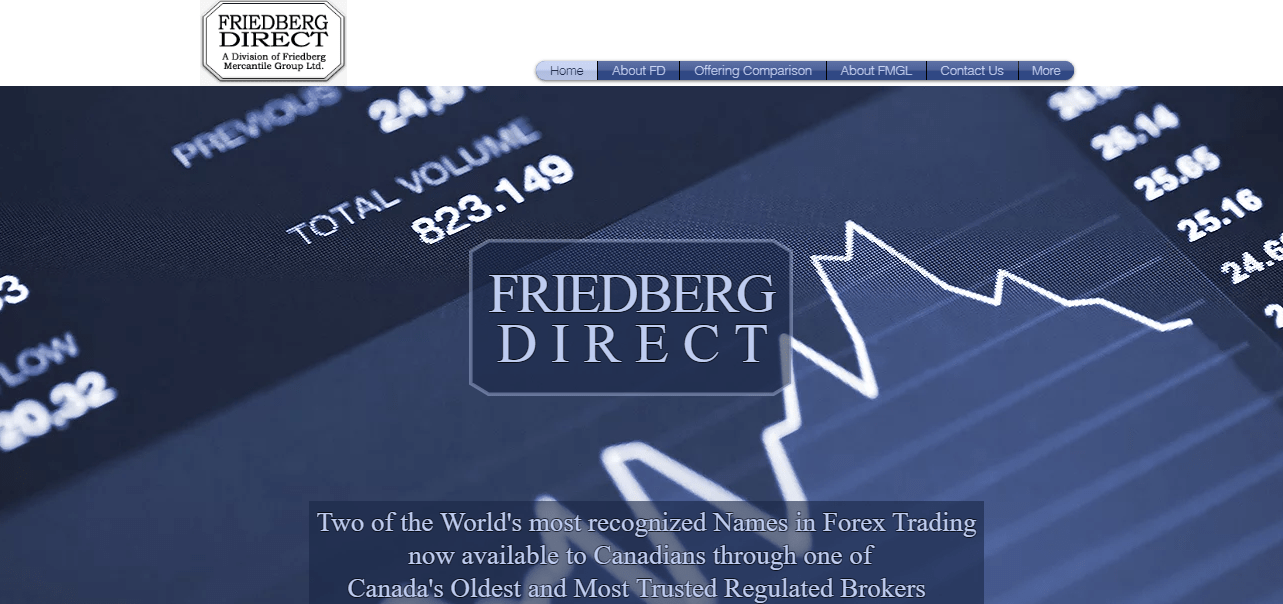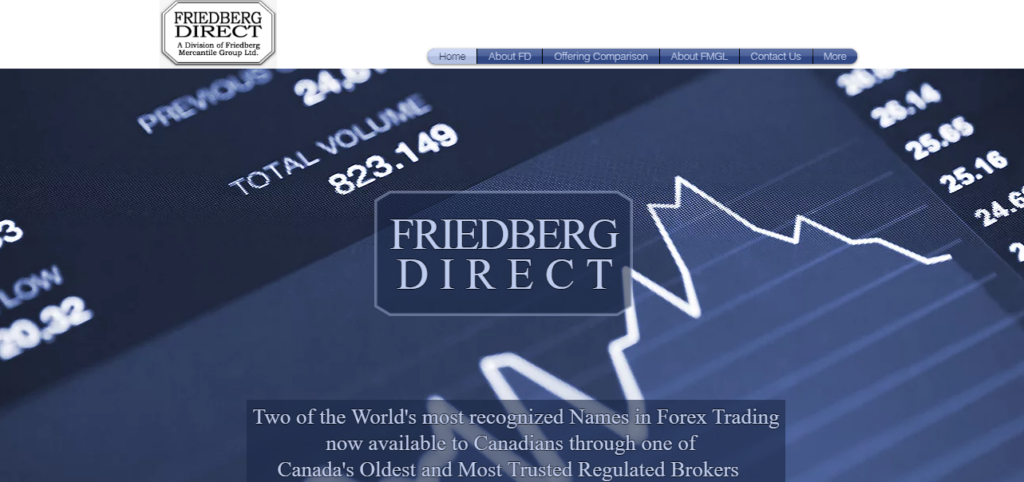 Friedberg Direct Background & Safety
Established in 1971 in Toronto, the Friedberg Group began as a firm specializing in managing money in non-traditional asset classes. The company grew from a family business to an international entity in the financial institution at large. Today, Friedberg manages more than $2 billion in assets. 
The Group is comprised of two distinct companies – the Friedberg Mercantile Group Ltd and the Friedberg Direct. The former is one of the long-standing independent futures and foreign currency brokers in Canada, with full-service and discount divisions in Toronto and New York. FMGL was the leading clearing broker at the Toronto Exchange and is affiliated with the Investment Industry Regulatory Organization of Canada and the Canadian Investor Protection Fund.
Friedberg Direct is FMGL's Toronto-based Online Discount Brokerage Division. It serves non-US investors and traders to trade a range of financial instruments. It goes without saying that Friedberg Direct trading accounts are all covered by the Canadian Investor Protection Fund. FXCM, an online forex trading service provider since 1999, merged with Friedberg Direct to provide top-tier trading services, combining FXCM's trading features and products and Friedberg's accounts and Canadian regulatory certification. 
FXCM-Friedberg has several sites across continents including in Hong Kong, Greece, Australia, UK, Germany, France, Italy, South Africa, Canada, and Israel.
Friedberg Direct Features & Fees
Market Coverage
Friedberg Direct offers financial products covering forex, indices, and commodity markets. 
Account Types
Friedberg Direct only offers one account type which is the Active Trader account. This account is designed for high-volume traders. Some of its features include dedicated support, premium services, and custom solutions. 
High-volume traders can get an up to 60% discount on spread costs. A Relationship Manager to aid traders during one-on-one consultations and a Back-office team assisting in the system operations comprise the dedicated support.
Meanwhile, Friedberg Direct classifies its accounts into the following: individual account, joint account, and corporate account.
The individual account requires a minimum initial deposit worth $5,000; the joint account asks an initial deposit amounting to $5,000 as well; the corporate account can be opened by depositing a minimum of $10,000. Moreover, a $100 one-time account processing fee will be charged for the onboarding of the corporate, trust, partnership, and LLC accounts. 
Forex and CFD Demo accounts loaded with $50,000 virtual funds are available with Friedberg Direct for traders who want to test their strategies using the broker's platform and trading system. 
Direct quotes from liquidity providers are transparently displayed on the broker's trading interface, with commissions starting from $7 per standard lot.
Funding Methods
A few of Friedberg's letdown includes its accepted funding methods. The only options clients are up for are credit/debit cards (VISA, Mastercard) and bank wire transfers. 
Internal transfers or branch deposits (either cash or check) are not allowed by the broker as it can cause a delay of fund allocation to the trader's account. Friedberg Direct also does not accept funds for any trading account via third party options.  
Customer Support
The broker's direct representatives are available 24/5 through phone, email, live web chat support, and SMS. It also has a dedicated FAQ page to provide instant information about the general services, features, and trading details of the broker.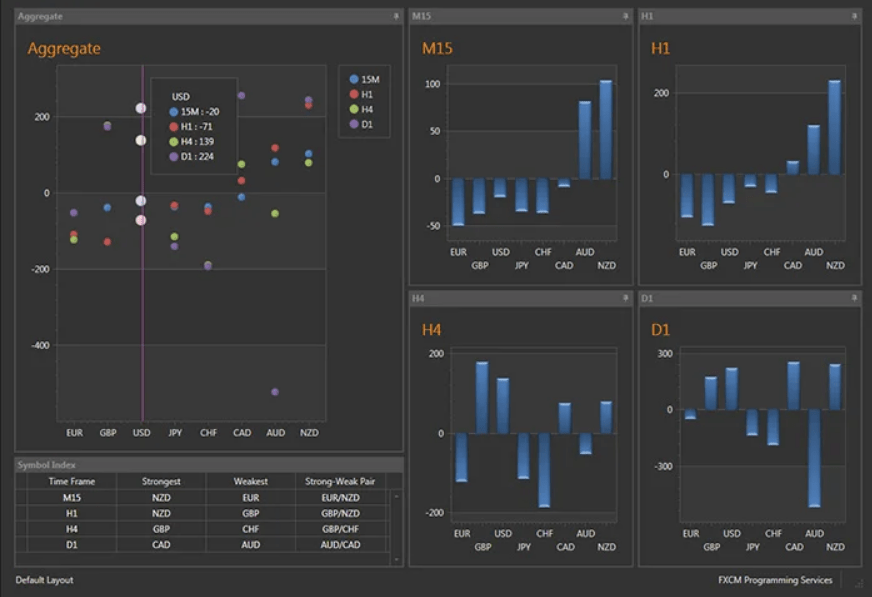 Friedberg Direct Trading Platforms & Tools
Friedberg Direct employs two trading platforms in Trading Station and MT4. 
Trading Station
Trading Station has a web version that has built-in Mac-friendly HTML5. It has a modern, intuitive interface to go along with an array of section features including news and calendar, education and research, platform cloud, trading analytics, and platform charts.
Trading Station Mobile provides the same features as that of the web version and is available for download by scanning the QR Code displayed on the broker's official site. Trading Station has a desktop version that is powered with custom indicators, strategy optimization functionality, strategy backtesting features, and robust charting.
Complementing the features and tools of Friedberg's Trading Station are FXCM's apps and Market Depth.
MT4
Friedberg Direct's MT4 offering works with most of the trading strategies. It also comes with free Expert Advisors and VPS. The broker's MT4 has web and mobile versions. 
Bottom Line
Friedberg Direct's apparent boons include client fund safety, regulatory compliance, dependable platforms, extensive education facility, and client support.
While having a good range of liquidity providers, Friedberg Direct falls short in terms of covered financial markets with just over a hundred tradable instruments available. The broker is also at a disadvantage when it comes to funding options and pricing/commissions.