Much like other cryptocurrency exchange platforms, Kraken is not safe from negative reviews. A simple search of Kraken through the web would render the comments of irate users, tagging it as a Kraken scam. They warn of losing great amounts of money after being supposedly "hacked." But are things actually the way that they seem?

In this Kraken review, we will get to know what Kraken is, how it functions, and its offerings so that we may properly assess, on the onset, if Kraken is actually something worth trying out or weeding out.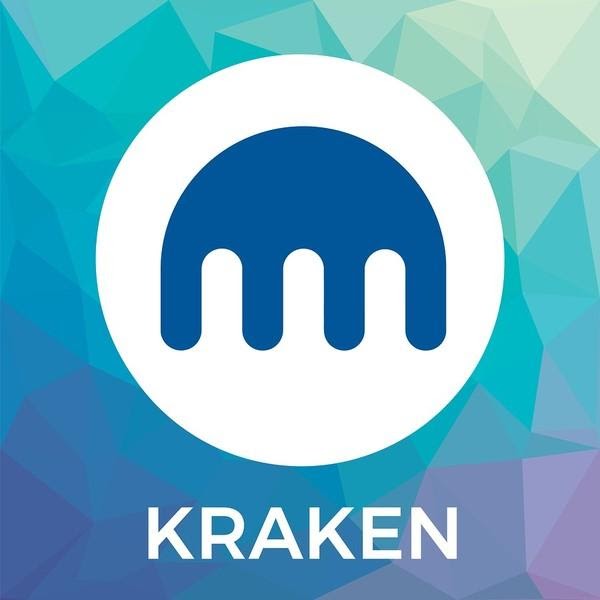 Kraken is a crypto exchange released in 2011. Kraken came into the scene and had built its own cryptocurrency platform and had refined the traditional functions. While the crypto trading community is polarized about the Kraken exchange platform, a number of reviews from the web agree that Kraken is by far the most secure venue wherein both novice and seasoned crypto traders can easily trade, buy, and of course, sell their coins.

San Francisco is the main Kraken exchange location. It also has operational bases in other countries such as the United Kingdom and Canada. Through the 2000s, it had raised an amazing amount of funds. It raised 1.5 Million USD through seed funding back in 2011. Just last year, 2019, it had been able to accumulate a total of 100 Million USD.
Features
Kraken's tenure has allowed it to effectively get the pulse of cryptocurrency patrons, leading the firm to come up with innovative solutions for its clients. Amongst the select few that have the best industry practices, Kraken permits its users the buying and selling of the electronic assets with a market or limit order.
Kraken's tools are powerful; it boasts of a wide array of technical indicators and charting options.
The levels where each type of trader belongs to are accounted for on Kraken's trading panel. It is divided into sections that allow beginners to use it with ease, the more experienced to continue with what they are used to, and the more advanced to try things out differently. All these traders are privy to the best of what their level can offer that allows them to polish and efficiently go about their trading endeavors.
Costs

Kraken's fees are simply competitive. The trading fees are the same as the other exchange platforms; what separates Kraken from the rest are its offers to high-volume traders of the best industry rates.

Kraken has a volume-based fee schedule for traders, and it offers the following:
0% for high volume traders
0.16% for makers
0.26% for takers

The charge for stablecoin trading is different. Makers get 0.20% while takers are free of these interests, that is, if a monthly trading volume of $1 million+ is reached.

Margin fees are different altogether. The charge for opening a position ranges from 0.01% to 0.02%. Rollover fees are also charged. This places an additional 0.01% to 0.02% every 4 hours.

Kraken caters to the following fiat currencies that have respective schedules for deposits and withdrawals. These are charged by Kraken's payment associates. These may also change depending on the circumstance and without notice:

EUR – SEPA Bank transfers – Deposit: Free, Withdrawals: €0.09
USD – U.S. Domestic wire transfer – Deposit and Withdrawals: $5
CAD – Canadian domestic wire transfer – Deposit (Kraken): Free, Additional Bank Charges: $10
Electronic Funds Transfer – Withdrawals: 0.25% Fee with no minimum or maximum fee amount

Assets



With its cryptocurrencies, the fees and schedules vary. In general, the withdrawal fee is cheap, save for the USDT, which has a $5 fee.

The following coins are being traded through the platform:

– Bitcoin (XBT)
– EOS
– Ethereum (ETH)
– Litecoin (LTC)
– Stellar Lumens (XLM)
– Ripple (XRP)
– Tether (USDT)
– Zcash (ZEC)

All these currencies are traded on margin. Analysts and users alike agree that the support for the largest and more viable cryptocurrencies, through market capitalization, means that Kraken solely focuses on the strongest digital assets.

Kraken adheres to the following regulators:

1.Know Your Customer (KYC)
2.Anti-Money Laundering

As such, traders are mandated to disclose their identity and address details for verification.

The user accounts are divided into 5 tiers starting from 0.

Tiers, Kraken withdrawal, and Kraken minimum deposit

Tier 0 – Starting Level, allows only for the browsing of the platform
Tier 1 – Here, once all personal details are provided, a user may already begin trading. However, deposits, withdrawals, and trading with fiat currencies are still prohibited.
Tier 2 – Full physical address is required for this level. Through this, one can withdraw up to 2,000 EUR weekly or 10,000 EUR monthly.
Tier 3 – The benefits are upped through this tier through the sending of full identity details and the submission of proof of address.
Tier 4 – Here, higher and stricter verification processes are employed.

A Kraken Scam?

These specifics speak of amazing benefits for Kraken's clients. But of course, it is easy to write good things about what the crypto exchange offers. For what it's worth, everything looks and sounds good in theory. While it is almost common for all businesses dealing with the exchange of assets, digital or otherwise, it will always receive negative reviews that are not only easy to believe but altogether cast doubt against one's better judgment.
It would be wise, however, to be in constant doubt. Not that one should always be pessimistic and distrusting, but one should be informed and critical of financial endeavors that he or she would get into. As this is the case, it is advised that a trader interested in enlisting the help of Kraken, look into the platform, ask around for opinions, and search the web thoroughly for actual user reviews. In this way, traps and devastating losses will be avoided.