Extrasum is a global Forex and Contract For Difference (CFD) brokerage company based in Saint Vincent and the Grenadines. The companystarted its operations in 2017 and it accepts clients from all over the world, excluding the U.S., Japan, Sudan, Syria, and North Korea. Extrasum offers a Managed Account (MA) where the broker itself places orders on behalf of the client. This program is called Group Allocation Management Module (GAMM). Traders are encouraged to have multiple trading accounts especially premium clients as bonus referrals are also available in GAMM.
Extrasum is a legally—registered Forex broker but is not regulated by any government agency. Traders can deposit funds with this broker at their own risk. However, trading with unregulated Forex brokers also comes with several benefits. Traders will have access to higher trading leverage and an easier sign-up and verification process. Unregulated brokers can trade anonymously, which is important for some people.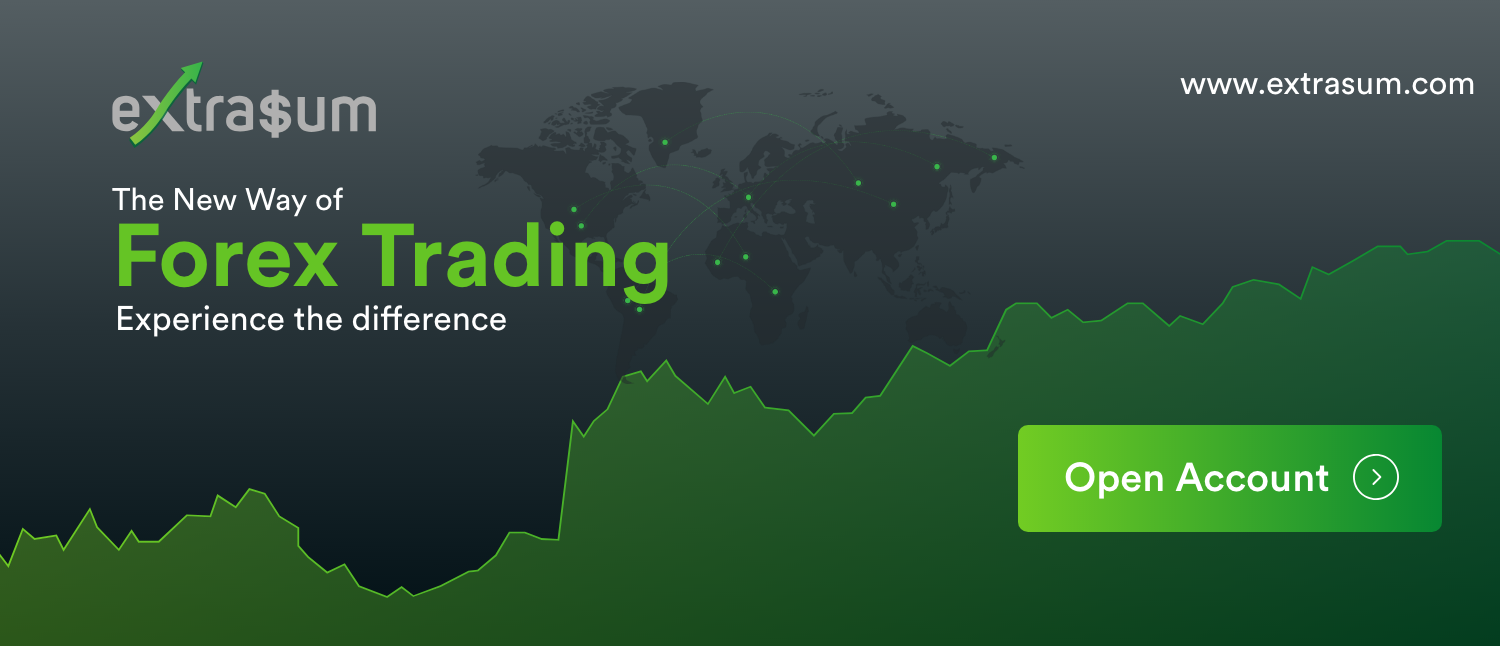 Extrasum's New Way of Trading
A special thing that differentiates Extrasum from other brokers is a service called "Task Trading." It is an essential way for traders to earn some money without depositing any of their cash. According to the broker, clients who want to become task traders will have to apply and then go through fifteen days of testing period where they have to demonstrate their trading skills. For skilled traders who get approved, various "tasks" will be assigned by the broker, and upon completion participants can allegedly earn payouts up to $5,000 every month.
Trading Conditions at Extrasum
Moving over to trading instruments, Extrasum offers a decent selection of currency pairs to trade. Compared to other Forex brokers, Extrasum has more than 60 currency pairs to choose from including exotic pairs and minor pairs. When it comes to other assets, the choices with this broker are limited with only gold, silver, crude oil, and natural gas to trade as CFDs. In other words, Extrasum does not offer any stock indices, cryptocurrencies, or single stocks for trading.
Extrasum's leverage is extended up to 1:200. High leverage will surely fit even the most aggressive trading style. Still, higher leverage means higher risk. As such, it is not a surprise that authorities in the U.S., Europe, Japan, and Canada imposed restrictions on any retail high margin trading. Australia is the only major regulatory hub where higher leverage trading is still legal.Furthermore, this broker offers low spreads of just 0.8 pips to 0.9 pips. With Extrasum, a client can start to open a trading account with just $25 required minimum deposit which is quite low and favorable for starters. Extrasum does offer trading bonuses, unfortunately without specifying under what conditions. The only disadvantage is that it comes with additional withdrawal conditions such as minimum trade volume requirements, which are very challenging to be fulfilled.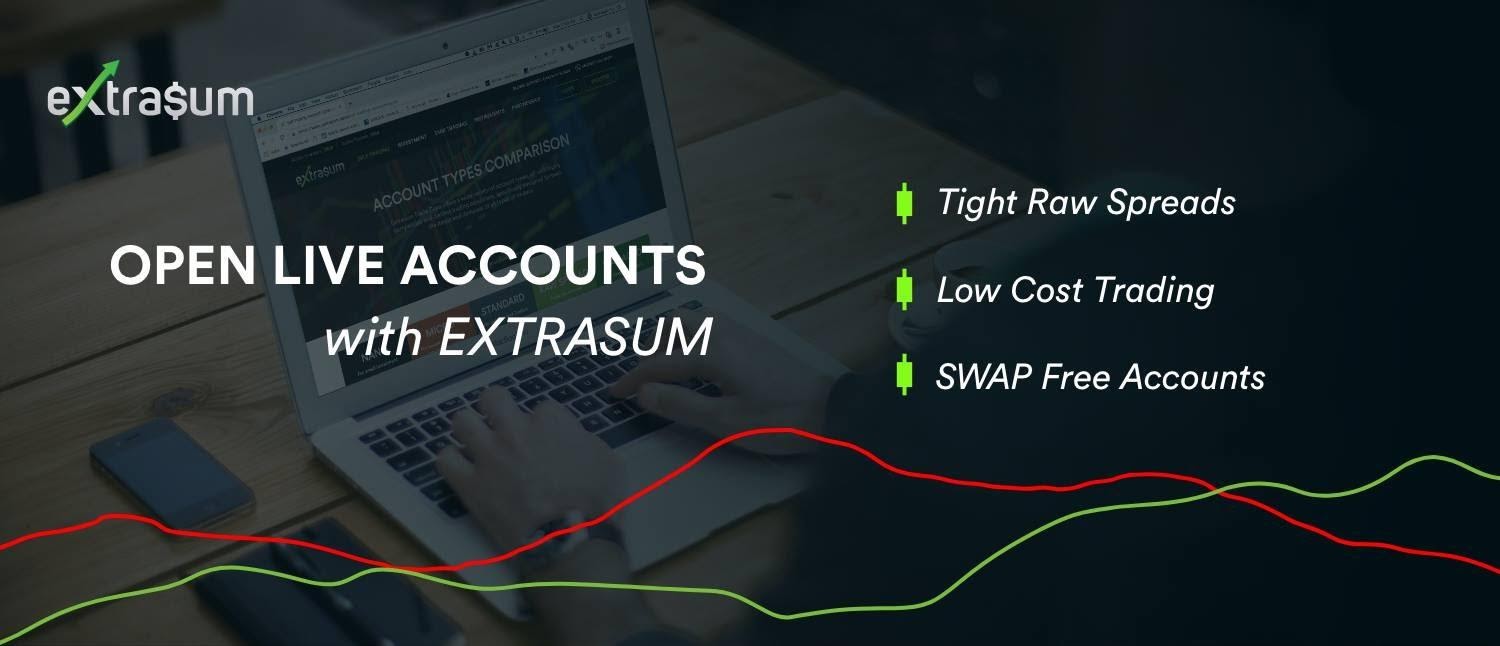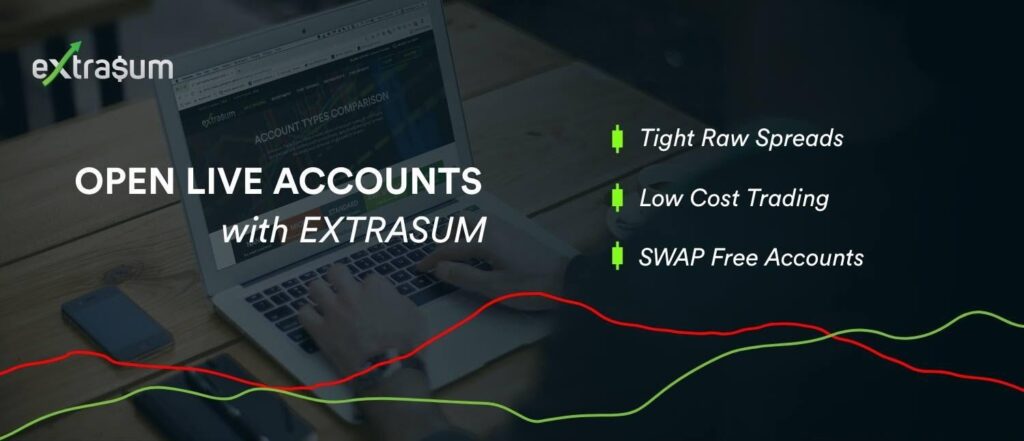 Extrasum Accounts and Platforms
In terms of trading platforms that clients can use, Extrasum prefers the MetaTrader5 (MT5) platform, originally released by the Russian firm MetaQuotes Software in 2010. MetaTrader5 is one of the most reliable trading solutions in the market. It has a user-friendly interface, excellent charting tools, numerous market indicators, and even trading robots, which are customizable and will help traders run automated trading sessions. Although the platform is now quite a few years old, it remains very popular and has a large user base all over the world. As a result, offering this platform is an extra benefit to potential traders who have previously used the same platform at other brokerage firms. Other than MetaTrader5, Extrasum also offers a web-trading platform and ExtraSum Mobile.
The account types offered by Extrasum include the four following regular trading accounts:
– Nano Account, with $25 minimum deposit and spreads from 0.8 pips
– Micro Account, with $100 minimum deposit and spreads from 0.6 pips
– Standard Account, with $500 minimum deposit and spreads from 0.5 pips
– Raw Spread Account, with $25,000 minimum deposit and commissions of $12/lot
ExtraSum Payment Methods and Fees
All Extrasum trading accounts can be funded through bank wire transfer or major payment cards like Visa and MasterCard, in addition to the commonly accepted e-wallets Neteller, Skrill, Sticpay, and UPayCard. However, cryptocurrency transactions are not accepted by this broker. According to their Terms and Conditions, Extrasum is committed to a time frame when it comes to withdrawals.
Conclusion
Extrasum Inc. is a reliable Forex trading service with a perfect reputation that has worked very well. Since 2017, Extrasum has taken double profits and this company is moving forward to the next level. Not only that, Extrasum Inc. is one of the publishers of fast-moving transactions online and it also protects the interests of its traders and investors.