FreshForex, a brokerage firm operated by Riston Capital Limited, stands as one of the popular brokers in Russia. It was established in 2004 with its head office located in St. Vincent and the Grenadines. Foreign exchange and CFDs came to be the broker's flagship brands and a subscription guarantees a legitimate trading experience since it is well-regulated by CRFIN and KROUFR.
Account Selection
FreshForex offers three types of accounts, thus adhering with the standard number of selection that a typical broker offers. They are specified as: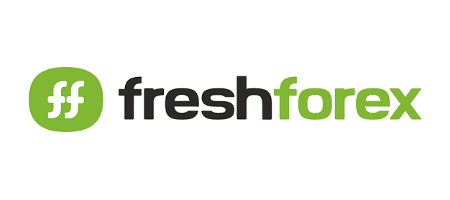 Classic Account- This account type is equipped with over 130 financial instruments. The currency pairs in this account work through fixed spreads and offers up to a maximum of 1:1000 spreads. Its minimum order of 0.01 is also favorable for those clients starting out in trading.
Market Pro Account- This account is ideal for traders who engage in active trading and scalping. It utilizes floating spreads, starting from 0.9. It has a 5/3 quotation and execution speed takes as fast as 0.1 second. Moreover, it provides multiple orders such as Stop Loss and Take Profit, but can only be placed after opening a position. Similar with the Classic account, orders in the Market Pro account are placed through Market Execution mode.
ECN Account- For those who will open this type of account, they are provided with an advanced level of professional trading. When it comes to spread trading, high liquidity is given since it allows users to freely switch between interbank networks.
Note that FreshForex allows any of the aforementioned account to be converted into a Swap-Free account. This is suitable for traders who utilize long-term trading strategies and those who comply with the Sharia Law. However, conditions are changed once any of the accounts are converted and it automatically charges $5 fixed commission per lot.
Features
Interface- The platform's interface seems to be intuitive mainly from its minimalist and comprehensive buttons. It is easy to navigate and can be customized according to users' preference. Graphics and illustrations are rooted in ease of use and almost everything about the platform is well-designed. However, one setback that may come pressing is that several multiple tabs are in Russian and cannot be translated.
Generous Conditions- FreshForex is popular for its 100% indemnification scheme. This is specific only for transactions placed through the commonly-used payment methods. For example, a trader deposits $1000 and is charged a $25 commission. The broker will then return the $25 deduction, allowing the trader to maximize the $1000 balance for trading.
Smart Bridge Technology- FreshForex prides itself for offering a technology that minimizes Forex risks. With the help of this flexible and optimum mechanism, risks can be hedged. This also means that the platform is equipped with high levels of liquidity since it can directly connect to multiple liquidity providers. More so, it manages channels, comprehensively providing real-time quotations and determines the most ideal offer in a matter of seconds. Through this, best market prices are secured.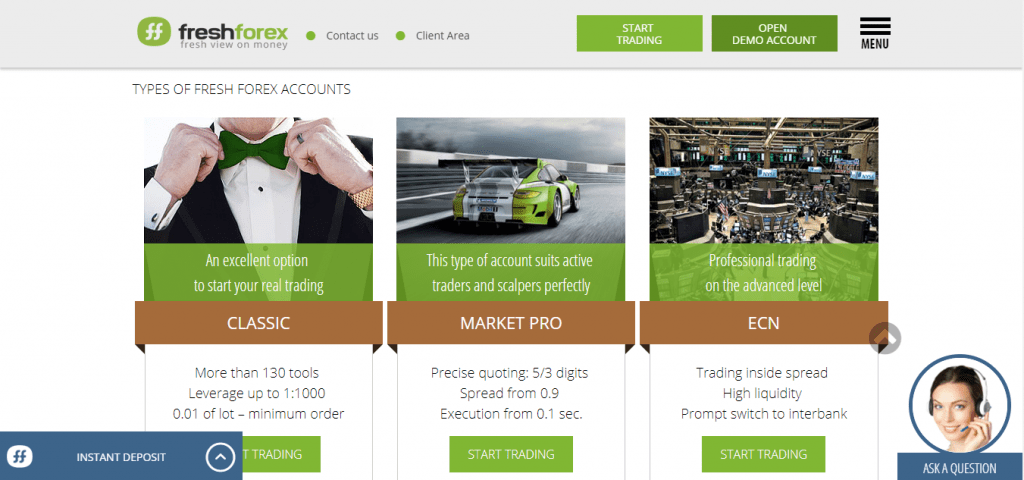 Bonuses and Incentives
FreshForex is generous enough when it comes to bonuses and promotions. This aspect partly explains the company's level of customer engagement. For one, those who opened a classic account are entitled to a 50% rebate. This grants qualified clients an option to pick between $5 per lot on profitable trades and $10 per lot on loss-making trades.
There is also a Double Deposit promotion that grants 101% bonus for every deposit worth $100. This works well with clients who trade up to a maximum leverage of 1:1000 since they can earn an additional 33% for future deposits.
Going to the most exciting part, clients are given the chance to win a BMW X6M. A $100 deposit is required to qualify. The deposit will serve as a payment in exchange of a ticket. The ticket will then serve as a pass for stages of the contest.
Education
On top of its generous promotions, its educational materials also bear competence. The platform has a separate section that houses webinars, guides, and trade-related articles. Interactive instructional materials are authoritative and engaging enough to equip traders the fundamentals of trading. In addition to this, trading books provide necessary insights for market analysis and strategy development.
Traders get the best market prediction since the platform offers Daily Forex Forecasts operated by leading experts in the industry. This feature, utilized by over 10,000 traders, enables one to assess price movements on a regular basis. More so, there is a function called daily fundamental review that renders thorough reports about the overall financial landscape.
Conclusion
Being in the industry for already a long time, FreshForex managed to assess and provide the demands of traders. All the aforementioned features bear lasting significance in trading and are deemed optimum. Taking the entire discussion into consideration, it can be concluded that subscribing with FreshForex is a sound decision.