GCI is a global forex and CFDs broker that prioritizes competitive trading conditions and excellent customer service. It is one of the most well-recognized and established brokerage firms in the industry since it was founded in 2002.
GCI Regulation and Security
GCI Trading is the brand name of GCI Financial Ltd, which fully owns and manages it. Its headquarters are in Anguilla, British West Indies. Its official website does not state which regulatory agency regulates the operations of this broker, or whether it is regulated by any at all. Despite that, GCI makes effort in guaranteeing the security of its clients' money. As part of its security management, it only partners with top-rated banks in storing the funds of its clients. It also ensures that accounts are segregated from one another and that these are also separated from the broker's corporate funds. This assures clients that even in an unlikely scenario where GCI declares bankruptcy, their own money will not be affected.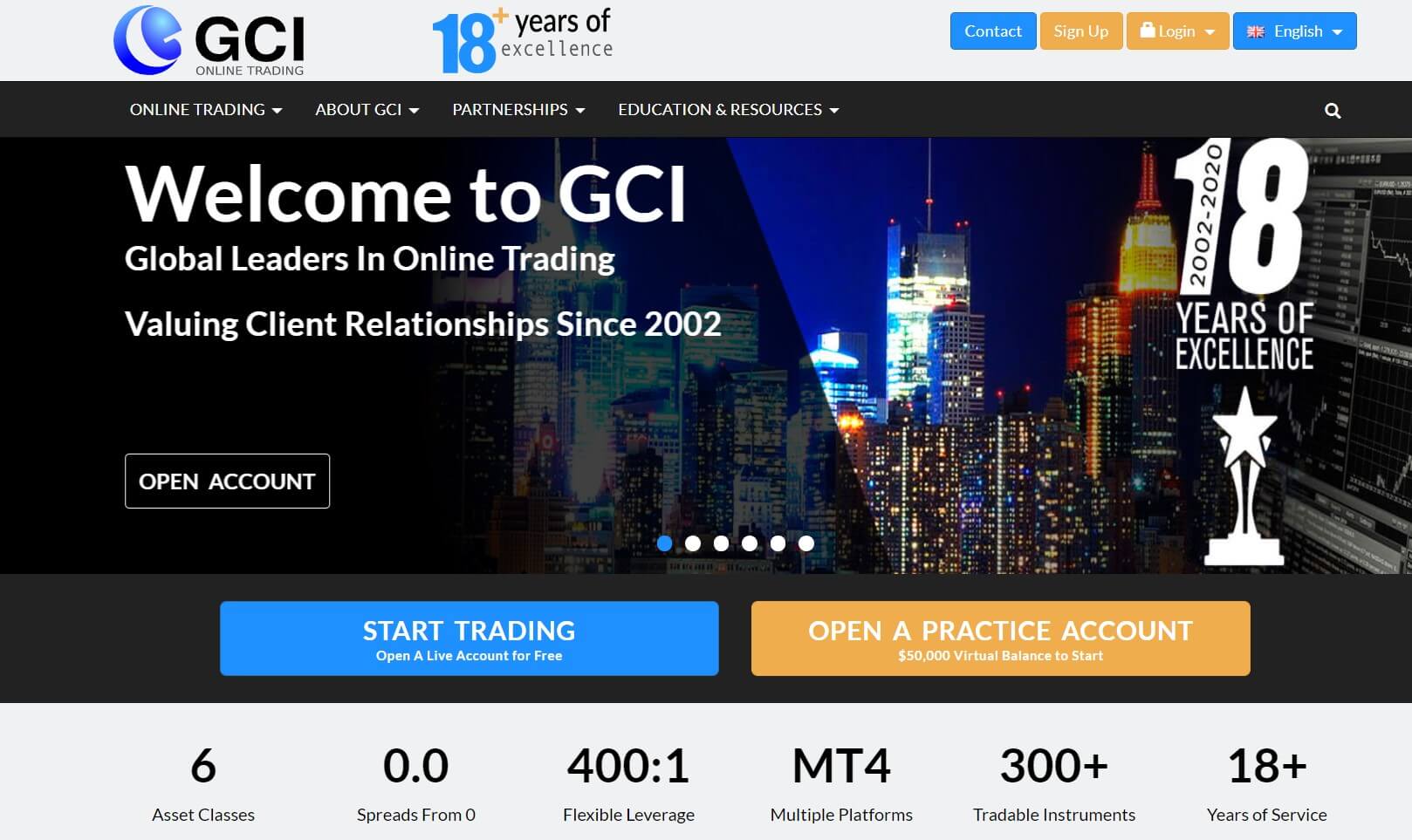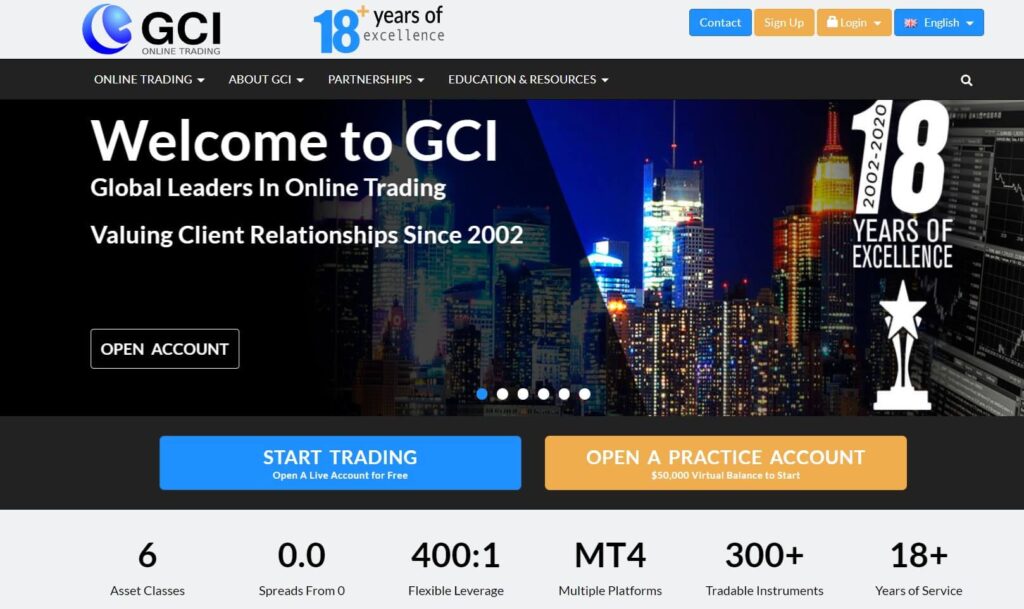 GCI has garnered a number of awards in its years of service, including BEST FOREX BROKER EUROPE 2015. These awards emphasize the perception that GCI is widely trusted by its clients due to its security and reliability as a forex broker. Below are nine other awards that accumulated in GCI's years of service since 2002:
BEST FOREX CUSTOMER SERVICE EUROPE 2015

BEST FOREX BROKER EUROPE 2014

BEST FOREX BROKER EUROPE 2013

BEST FOREX BROKER EUROPE 2012

MOST INNOVATIVE FOREX BROKER EUROPE 2012

BEST FOREX BROKER 2011

BEST FOREX BROKER 2010

BEST RETAIL BROKER 2010

BEST FOREX BROKER 2008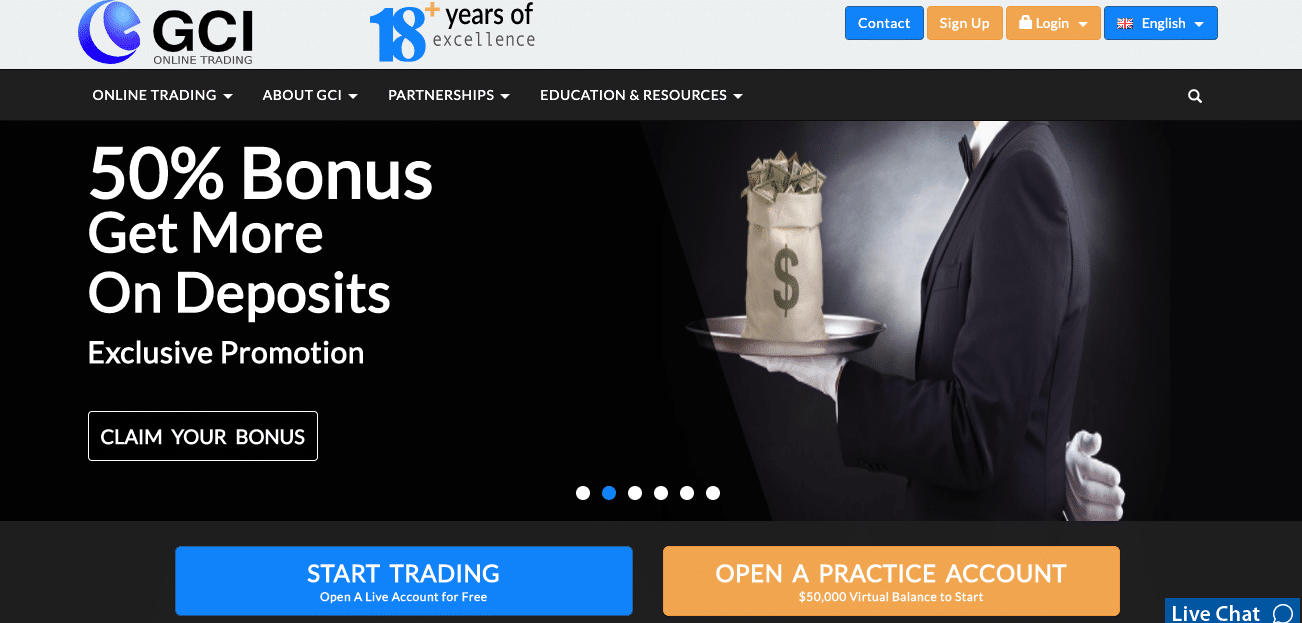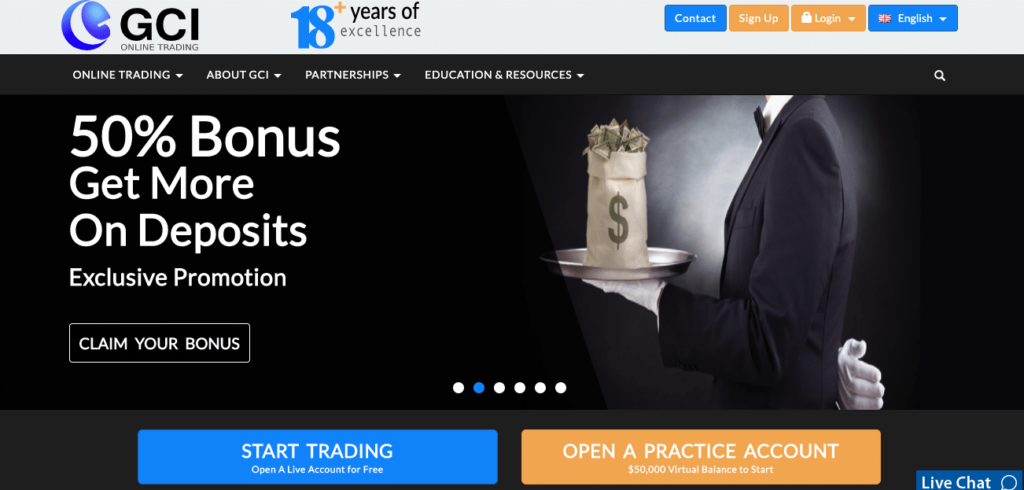 GCI Platforms and Accounts
GCI offers two trading platforms, namely: ActTrader and the classic MetaTrader. It also offers only two account types named after these platforms, offering unique features and advantages.
ActTrader Platform
GCI is one of the first brokers to offer forex and CFD trading through ActTrader. This platform offers many benefits such as a Dealing Rates Table that directly reflects from the integrated real-time charts. Traders can set alerts, open conditional orders, check the AFX news feed, view live quotes, and see comprehensive real-time position and account tracking. It offers competitive features that are beneficial to clients looking to invest for the long term and short. This platform also maximizes market opportunities and the chance to create profitable trades by offering a leverage of 1:400 without any commissions.
ActTrader Account
This account requires a minimum deposit amount of $500 with access to almost all financial markets, including forex, indices, metals, crude oil, binary options, commodities, and individual shares. The margin requirements for this account are 0.25% for foreign exchange and 1% or less for other instruments. The lot size is 100 shares and 10,000 currency units. Meanwhile, the leverage is 1:20 for individual shares and 1:400 for currencies.
MetaTrader4 Platform
The MT4 platform is a classic in forex and CFDs trading, which doesn't make it surprising that this is one of GCI's main platforms. This is a very popular choice for both beginners and expert traders that want to create a successful trading career in foreign exchange. With this platform, you can trade directly from the charts, making it extra convenient for when you suddenly spot market opportunities. You also benefit from fractional lot capabilities, the opportunity to program trading signals, use unlimited charts, and utilize all of the platform's advanced technical indicators. It offers narrow spreads and does not charge any commissions. This is a preferable choice for everyone. You can never go wrong with trading forex and CFDs with MT4.
MetaTrader4 Account
The required minimum deposit for this account is also $500 with access to all financial markets offered by GCI, except for binary options. The margin requirements on this account are 0.25% for foreign exchange and 1% or less for other trading instruments. It offers a lot size of up to 1,000 shares and 100,000 currency units. The leverage is 1:20 for individual shares and 1:400 for currencies.
GCI Research and Analysis
GCI offers six basic research and analysis tools that can be fully utilized by all of its clients. These include informational tools like Forex News and Economic Calendar, and tools that are relevant to live trading.
Forex News:

This tool displays real-time market news that cover the most important market events like the dollar's movement, central bank policy announcements, oil prices, and economic data from major countries.
Economic Calendar:

This covers significant micro- and macroeconomic events that have direct impact on the financial markets. You can view important events that happened in the last minute, hour, or day.
Live Charts:

You can view live asset charts that show major trading analysis and indicators daily.
Trading Signals:

GCI offers reliable forex signals that offer expert advice about the best times to invest in specific currencies . It helps spot market opportunities in forex.
LiveQuotes:

This displays real-time currency quotes that are live-streamed, showing each currency pair's FX rates and their daily changes.
GCI Conclusion
GCI is a global broker offering trading services in various financial markets with a focus on foreign exchange and CFDs. It aims to provide unparalleled trading experience by offering quality services and features. It is a well-established broker that has received ten awards in its years of service, emphasizing the perception that it is widely trusted by its clients.