There are core characteristics that make up an ideal brokerage firm- quality execution, vast selection of asset classes, and competitive pricing. IronFX is just one among the few that holds these functionalities. With years of service, this globally recognized trading broker has become popular and acclaimed for its advantageous and highly efficient conditions. If you take any interest in opening an account with IronFX, continue reading this detailed review.
IronFX, a Foreign Exchange brokerage firm, debuted in the financial market back in 2010. Its head office is located in Cyprus, and its financial solutions are made available to 180 countries. With the objective of expanding its services through conventional means, it restricted individuals from China, Russia, and Nigeria from availing its services. In addition to its expansion scheme, it partnered with EmurgoHK in developing its own virtual coin exchange. Currently, it is known to offer the most diversified instruments for various asset classes such as foreign exchange, cryptocurrencies, commodities, stocks, shares, metals, indices, energies, and contract for difference.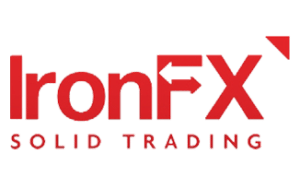 Account Types
IronFX keeps its account selection simple and straightforward by providing three account types. These fixed-spread accounts work on a tiered-structure, giving clients the opportunity to pick the most ideal trading conditions suitable for their trading structure.
Micro Account-

For a minimum deposit of $100, clients are entitled to a maximum leverage of 1:30. Wide selection of base currencies are available including USD, EURO, GBP, AUD, JPY, CHF, PLN, RUB, HUF, and CZK. Its minimum lot size is 0.01 and is commission-free.
Premium Account-

Apart from its 0.7 spread on EUR/USD pairing, other features bear no difference from the Micro account. One is required to have a minimum deposit of $2,500, a relatively expensive amount given that it does not offer unique features compared to the starter account.
VIP Account-

The only difference this account type offers is its 0.5 spread on EUR/USD pairing. Looking at its other features, it has trading conditions similar to the aforementioned accounts. The minimum deposit of $20,000 is a glaring disadvantage for the client.
In what appears to be uniform accounts, clients may find these setups a disadvantage. As this is the case, they may still open the so-called "corporate and institutional accounts." These accounts offer floating spreads and provide strong customer support including a portfolio manager.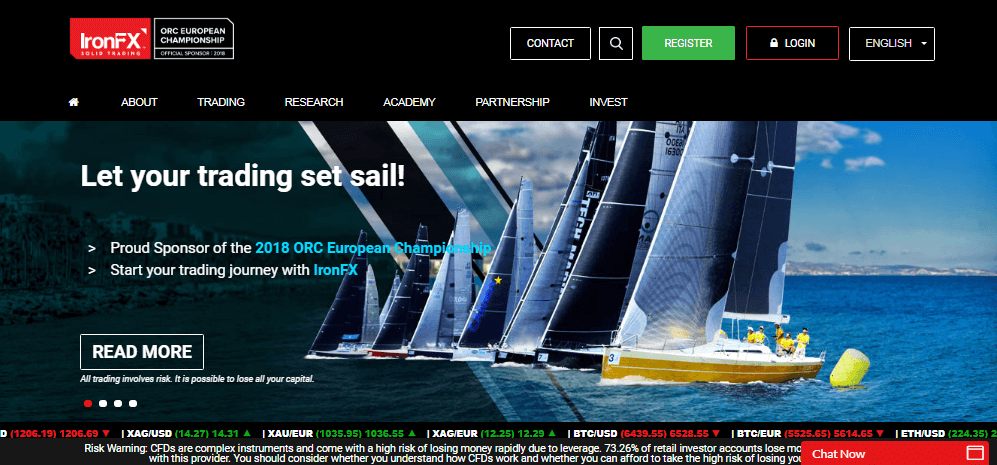 IronFX Legitimacy
Clients are ensured that all operations of IronFX are legitimate as it is registered under the Cyprus Securities and Exchange Commission (CySEC). As mandated by the European Union, it also registered its flagship brand under the financial authority of United Kingdom, South Africa, and Australia. These licenses attest that IronFX has passed industry-standard requirements and underwent a series of intensive inspections.
Subscription with IronFX bears lasting advantage and benefits, allowing clients to maximize the platform for wider margin of profitability. These advantages include ease of use, optimum third-party systems, clear spreads, and organized funding structure. However, just like other brokerage firms, it has its own share of disadvantages. Inadequate research materials and lack of discounts remain to be the most concerning issues. But regardless of any known downsides, its professional account selection stands as its flagship feature, integrating personalization, branding, and efficiency in one imprresive platform.
IronFX Platforms
IronFX's years of service and experience allowed it to provide authoritative, optimum and multifunctional systems. Its platforms are wired from considerations including usability, speed, smoothness, efficiency, and satisfaction. This brokerage firm became popular through its "one account, ten platform" structure. As the phrase suggests, this kind of trading setup enables clients to trade using one account across ten platforms. With this, trading management is made more convenient and hassle-free.
In addition to this, clients are equipped with cutting-edge technology on the well-designed MetaTrader 4, Personal Multi-Account Manager, MultiTerminal, and Web-based social trading platforms. These platforms grant several features including a sleek user interface, wide selection of timeframes, optimum charting tools and drawing indicators, financial news, market watch window, and automated trading.
Deposit and Withdrawal
Making things more efficient for traders, IronFX provides different types of funding methods. Online and automated means are way faster such as credit and debit cards, and electronic wallets. Note that this broker requires transaction fees, and the amount purely depends on the method one will use. More so, bank transfers may take several business days to reflect.
Opening an account is completely fiat-based. Great selection of fiat currencies may be used such as USD, EUR, GBP, AUD, JPY, and CZK. This came as an advantage since currency conversion does not work in select accounts.
Conclusion
Speaking of how established IronFX is, we can all agree that it has a solid reputation and background. Diversified asset classes, sleek interface, and trader-friendly charges compensate the uniformity of its accounts. More so, its technology secures profitability and convenience. With this, larger margin of profits await clients, so make sure to visit IronFX today for registration.