World Forex is a financial solutions firm that provides a diversified set of asset classes. By subscribing to its services, clients are given access to more than 50 currency pairs and multiple CFDs. It was established back in 2007, but it was only recently that it became a registered company in the British Virgin Islands. In 2016, the ownership was passed to a company called Existrade Limited. The group, which has a license from Vanuatu Financial Services Commission, operates behind the brand up to this day.
While it has a license from Vanuatu, it does not mean that it is already a regulated financial firm. Since the VFSC is considered an offshore authority, issued licenses does not hold similar guarantees as European permits. To highlight, it is not a prerequisite for brokers in Vanuatu to meet certain standards to demonstrate legitimacy. It is not also necessary for brokers to provide transparency reports, nor implement security measures for their clients. Taking this into consideration, one will conclude that registration with offshore brokers bears less security compared to brokers regulated by the Financial Conduct Authority or the Australian Securities and Investment Commission for example.

World Forex Account Selection
This broker's account selection is impressive as it offers five account types. These five accounts are all commission-free and spreads vary according to which account you want to open. Below are their specifications.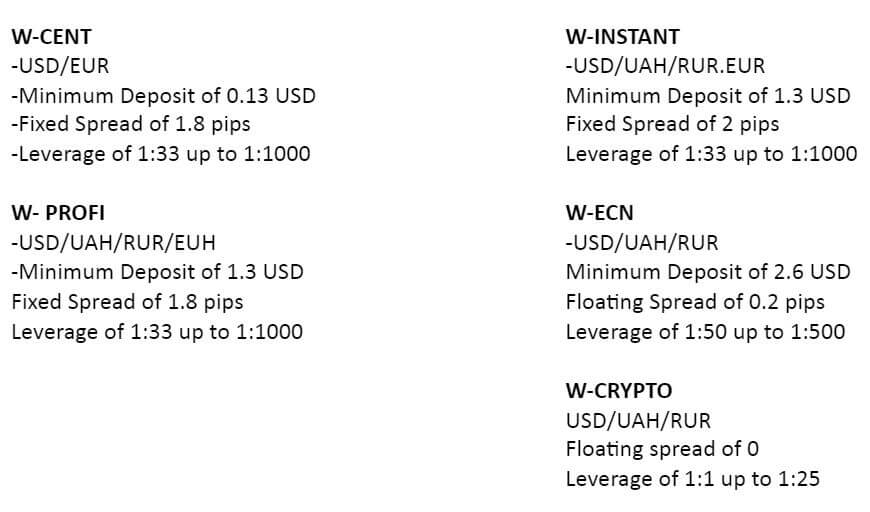 World Forex Platforms
World Forex is a MetaTrader-powered platform. It offers MetaTrader 4 and 5 ready for desktop and mobile download on any operating system. These systems stand as the most popular platform in the market mainly from its straightforward and simple features. MetaTrader also remained the most conducive as its systems are equipped with necessary tools for technical analysis. It houses technical indicators projected using advanced graphics. More so, the availability of strategy testing and Expert Advisors allow clients to effortlessly switch to automated trading.
There is a long list of assets that can be traded on World Forex. More than 50 currency pairs are available, while CFDs may also be utilized for portfolio expansion. It also has a decent selection of virtual coins, offering the most popular such as BItcoin, Dash, Ethereum, Ripple, and Monero.
Deposits and Withdrawals
What came to be one of the interesting things about World Forex is the flexibility of its deposit methods. Deposits can be executed using credit and debit cards, bank transfers, and e-payments. Sure that it caters the demand of fiat-based users, but it also prioritizes altcoin-based payments by accepting deposits through Bitcoin and Dash.
Withdrawals can also be executed using the aforementioned methods. Note that depositing through a particular means entail a subsequent withdrawal using the same method. It also cannot be cancelled nor transferred at the command of any third person. With World Forex, the international anti-money laundering laws are upheld.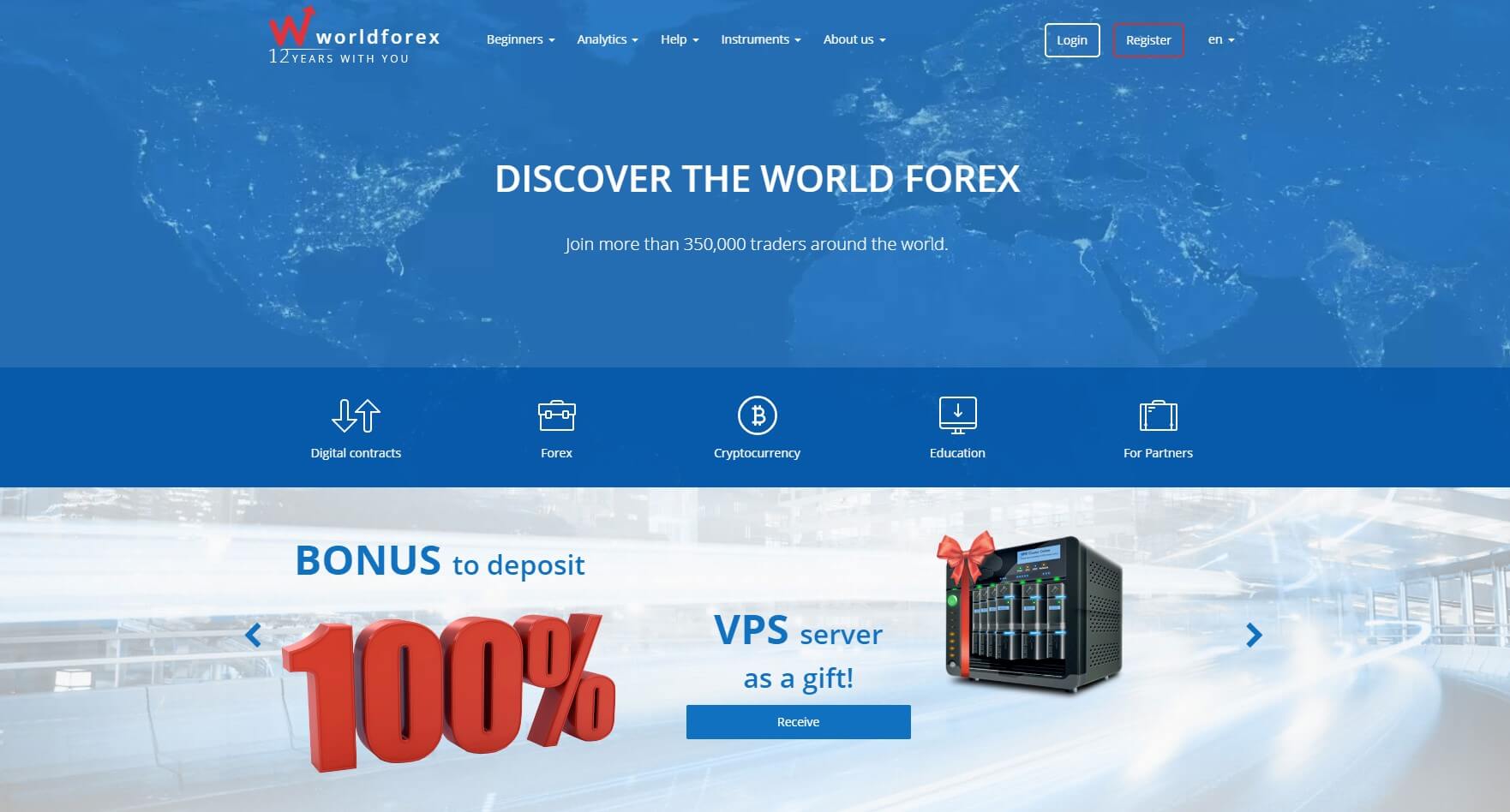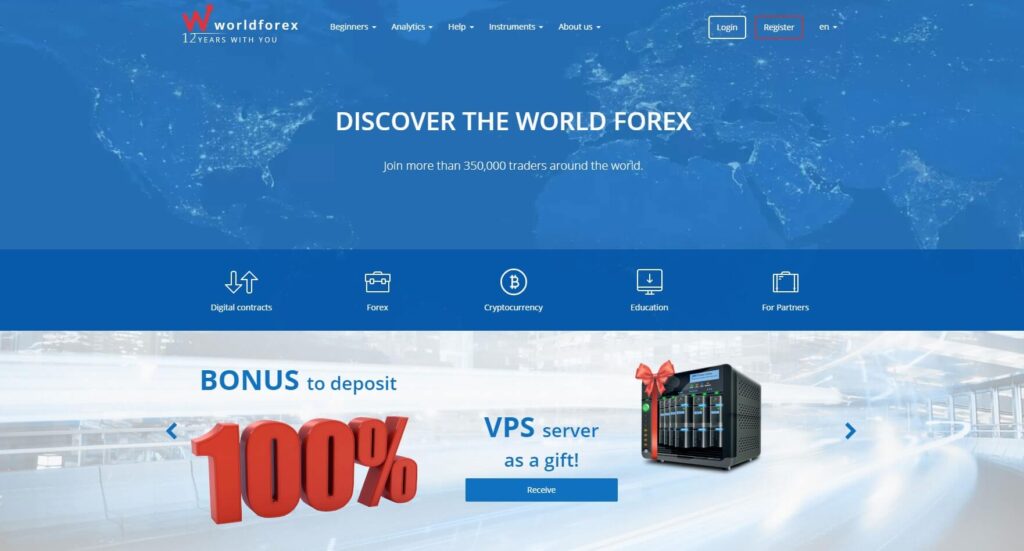 Other Features
Educational and Research Materials
An excellent set of educational tools are available for traders. For one, a Forex calculator is provided, allowing clients to convert and compute fiat currencies. An economic calendar and stream of financial news allow clients to gain insights about current market movement. These are essential for traders since it plays a role in decision-making.
Customer Service
There are no hassles reaching World Forex's servers since clients are given active lines for customer support. Suggestions, feedbacks, and complaints may be sent through online forms, while real-time and urgent queries may be placed through phones. For those that do not need immediate answers, emails and web contacts are provided. Clients may reach them at [email protected] or through +38044 379 48 54
Conclusion
Taking into account all the aforementioned features, it can be concluded that World Forex is a decent broker. However, the fact that it is registered as an offshore broker may seem unfavorable for clients. But for a brokerage firm that charges way lower than the industry standard range, it would not hurt to open an account with them. After all, you may immediately cancel your subscription once it does not meet your expectations.