This review is a result of months spent with the brokerage firm, Interactive Brokers. The review team had performed an exhaustive examination of the firm's offers and services to render a pointed assessment of its capabilities. The following had been taken into serious consideration:
The firm's regulatory status

The firm's offered trading platforms

The types of trading accounts available to the firm's clients

The fees charged for the firm's services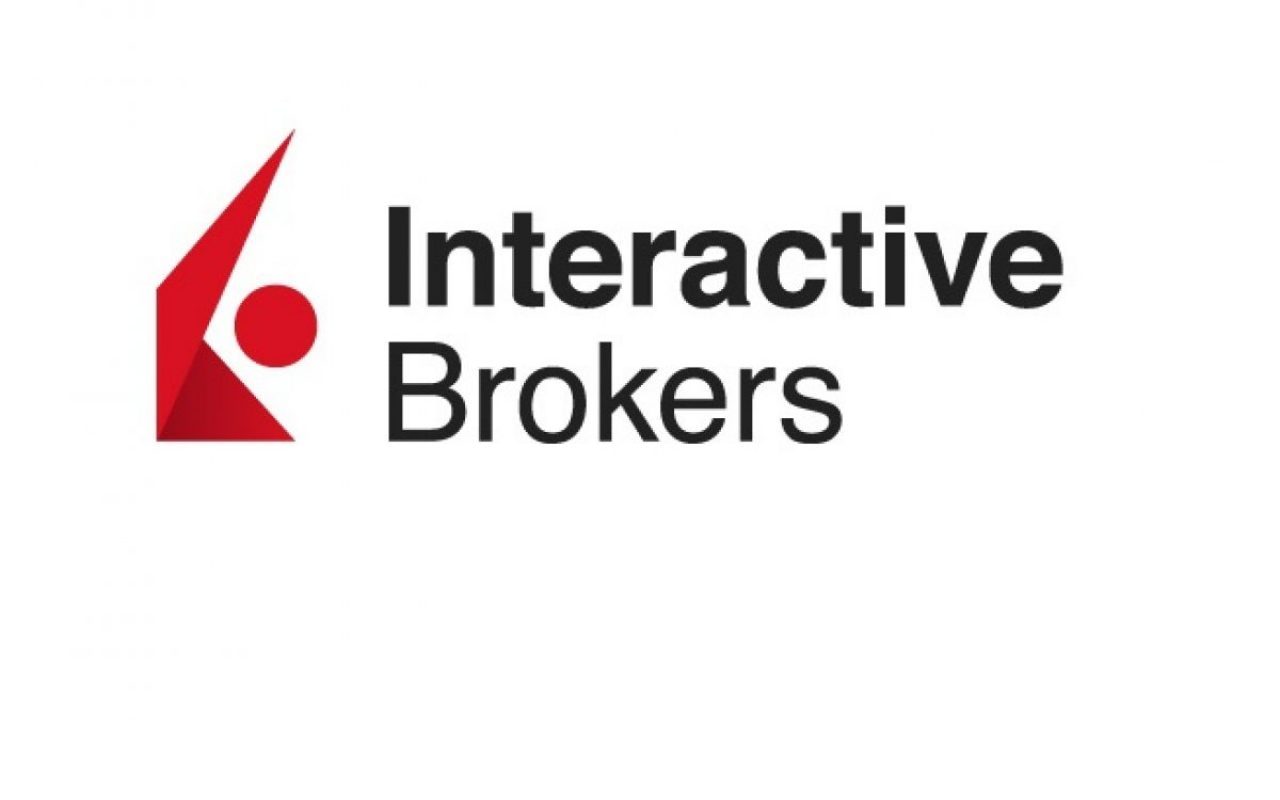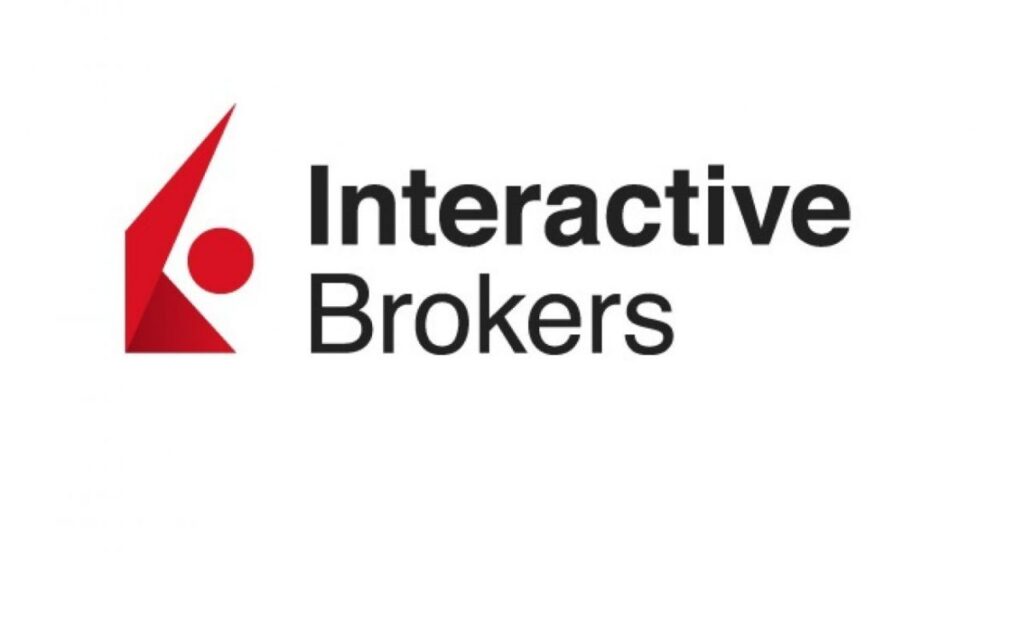 About Interactive Brokers
Founded back in 1977, Interactive Brokers is a brokerage firm based in Greenwich, Connecticut.
It was the brainchild of one Thomas Peterffy, who was a known innovator in computer-assisted trading field.
Interactive Brokers is internationally known with access to over 135 markets across national territories—something that may not come as a surprise in light of its industry tenure.
To date, the brokerage firm records an average of 1.9 million trades from over 980,000 trading accounts. With consideration to these, Interactive Brokers already charts an average of $232 billion with customer equity.
Interactive Brokers is being regulated by 4 financial authorities: the Securities and Exchange Commission (SEC), the Financial Industry Regulatory Authority (FIRA), the New York Stock Exchange (NYSE), the Financial Conduct Authority (FCA) alongside other regulatory bodies and self-regulatory entities.
Also noteworthy is Interactive Brokers' provision of correspondent clearing services to over 200 introducing brokers internationally.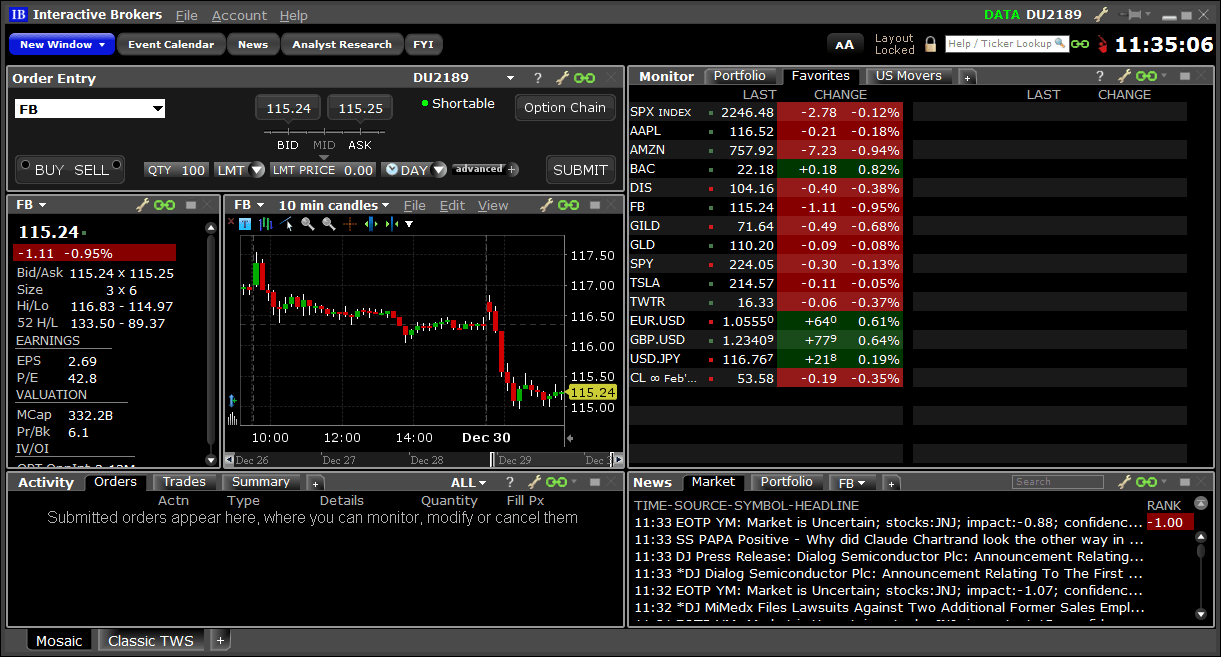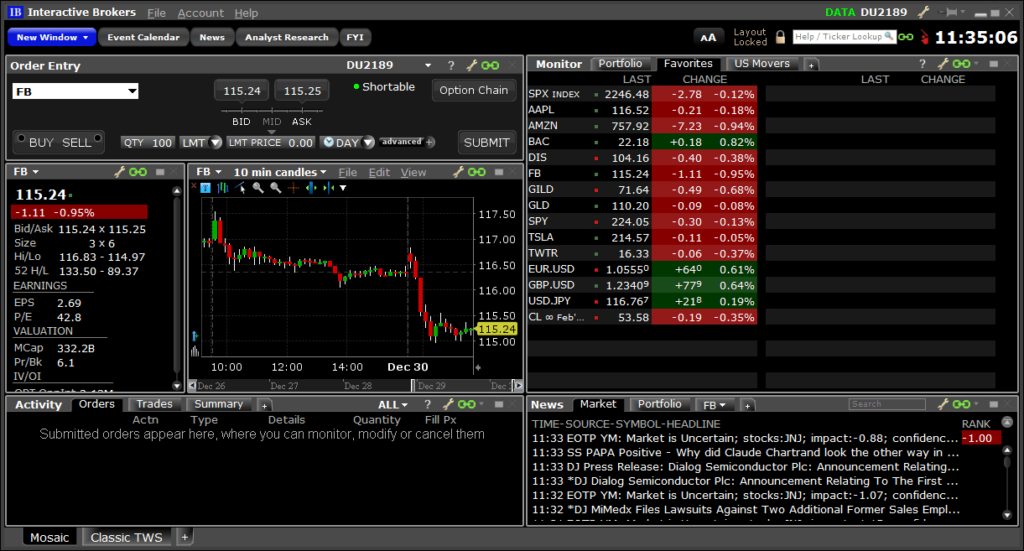 Offers and Services
Accessible Trading Instruments
A total of 135 international markets in 33 countries are open to all Interactive Brokers clients. These assets are diverse and thus seen by many to allow them to create well-rounded investment portfolios. Interactive Brokers is seen a leader in providing wide margins in multiple areas which include international trading.
However, it must be noted that traders from the United States would not be able to access Retail Forex Trading through Interactive Brokers. The only way by which one may be granted access to such is if one is tagged as an "Eligible Contract Participant" by Interactive Brokers. This means that a client may be able to avail of assets amounting to over $10 million.
Pricing Plan
Interactive Brokers offers two comprehensive types of pricing plans that its clients can choose from when executing trades:
The IBKR Pro
Engineered for the more professional traders, the IBKR Pro scheme does not directly accept payments for order flows. This is the main consideration for the rendering of quality order executions despite having the lowest margin rates. These vary from 1.55% to 0.75% for clients who hold a total of $1 million worth of funds within the brokerage.
The IBKR Lite
Created for the more casual of investors, the IBKR Lite scheme neither implements inactivity fees nor data fees. One of things that the review had noted about IBKR Lite, (something that could not be seen as a positive) is that the quality order executions are lower. Much like other $0 brokers, Interactive Brokers earns from order flows.
Offered Trading Platforms
Interactive Brokers provides its own proprietary platform called Trader Workstation (TWS). TWS is desktop-based and supports a myriad of trading tools and add-ons. Clients using TWS are given access to numerous global assets.
It must be noted however, that TWS was not created with new investors in mind despite enjoying a strong place in the trading industry.
It must also be noted that looking for tasks from the platform is tad tricky because of the number of stocks and securities that are available through Interactive Brokers. What the review team sees that should be worked on is the platform's filtering function. Tweaking it would allow the firm's clients to perform speedier transactions.
Another thing that the review team thinks that should be reconsidered is the access to Interactive Broker's automated technical analysis tool, Recognia. At present, Recognia is only made available via a paid subscription add-on, something that might be seen as too limiting.
Available Trading Accounts
Interactive Brokers offers numerous types of accounts. Given that there is only little room for this review to accommodate a detailed discussion of each, the review team just opted to lay out the account types with regard to ownership classification.
There are two categories of account ownership:
Accounts that are created for individual traders and investors

Accounts created for institutions
Between these account classifications, it is through the individual account may be able to access more account types. While the individual account type has a lot of other accounts that may be opened, the matter stands that these have a number of limitations such as traders not being allowed to trade from the United States.
What the tightness of the classifications of these accounts allows is that these lead to more focused trades.
Fees Implemented
The fees implemented by Interactive Brokers are relatively low with consideration to trading and margin fees. Refer to the table below for a sample of the fees:
Assets
Terms

U.S. Stocks

$0.005 per share, min. $1, max. 1% of trade value. This is free for U.S. clients who had chosen to enlist the IBKR Lite plan.

EUR/USD Pair

Trade value less than $1 billion: 0.2 bps; min. $2

Mutual Fund

$14.95 per transaction or 3% of trade value

Inactivity Fee

$20 per month if a trader has less than $2,000 account balance and if one does not generate minimum $20 in commissions. $10 for accounts having at least $2,000 account balance

There is no inactivity fee for US clients choosing IBKR Lite plan.
What leaves an unpleasant taste in the mouth is the cost of the inactivity fee. It is apparently high. What the review team suggests is that the brokerage readjusts its costing to fit the actual needs of traders.
Trade with Interactive Brokers Today!
The points of discussion within this Interactive Brokers review paint a positive image for the brokerage firm. The following elements of the brokerage have been found to be attractive and suggestive of potentially strong and profitable trades:
Interactive Brokers' regulatory status

The firm's available trading accounts

The firm's proprietary trading platform.
The only points for improvement for Interactive Brokers' services that the review team sees are the following:
The availability of Recognia via a paid subscription add-on

The incompatibility of TWS with new investors

The firm's high inactivity fees