Online reviews regarding the brokerage, FX Brew, reveal positive opinions and testimonies, albeit peppered with ill-tempered comments from supposed trading clients here and there.
As this is the case, it can easily be assumed that FX Brew is a firm that readers would be good to enlist with. However, the review team recognizes that it could not easily gloss over the negative reviews that it had garnered, no matter how few. In so doing, the review can do any of the following:
Affirm the negative reviews about FX Brew in the hopes of having the firm correct them

Refute the negative reviews to render FX Brew's reputation clean
Between the two, the review leans toward the first. Knowing that flaws are always inevitable, the review team aims at reformation rather than just defending the brokerage and rendering its image clean. In this way, FX Brew is not absolved from any concerning issues that it can clearly improve on.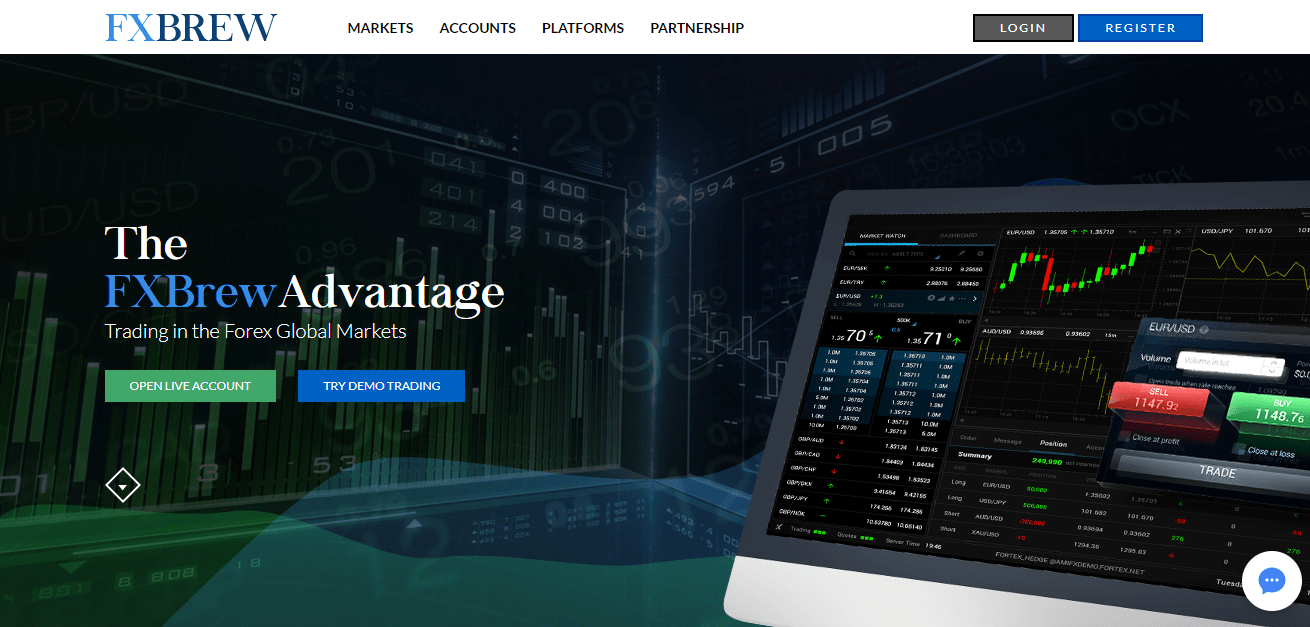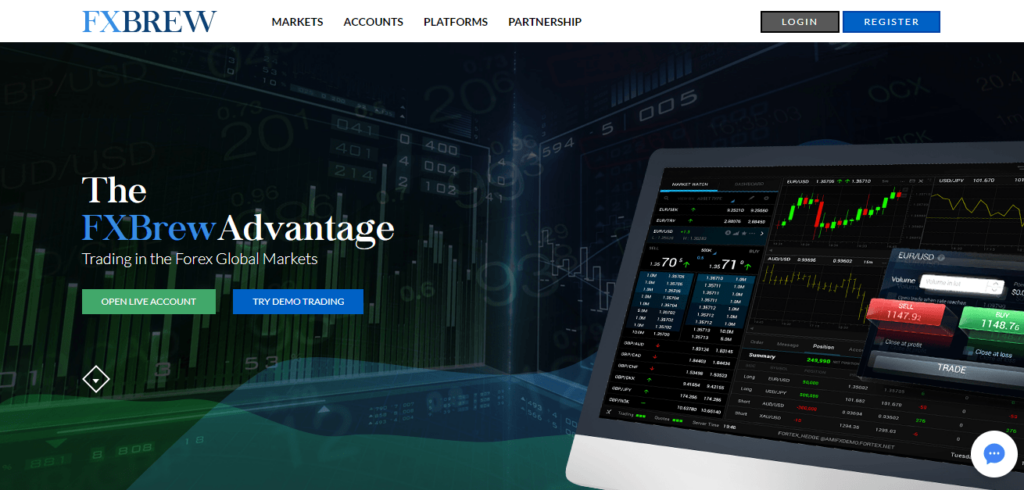 Preliminary Findings
To quantify what the team is talking about, it would be good to turn the readers' attention to the reviews that had placed the brokerage in a polarizing position. Quoted below are one positive review and one negative review:
Peter, 13 May 2020
They are really worth a try!
I've been trading with them not long but long enough to tell, they are worth it. I got an email from their support a few months back, I decided to try them out and haven't regretted my decision since.
They are offering spreads from 0.0pips, no slippage till date, plus client support is excellent. The biggest plus point for me was bank wire transfers which not most offshore brokers offer these days. Recently transferred $1500 via bank, the whole process was smooth, and not just deposits, withdrawal requests are processed in just 48hrs, made 3-4 myself.
They are really worth a try!
The review above paints a wholly positive, holistic trading experience with FX Brew. True to what the user had said, the Spread offering is indeed inviting in that it starts from 0.0pips, with slippage nowhere in sight. One notable take away from the client testimony is the smooth process that he was able to go through when a bank transfer of $1500 was made. And now for the negative review:
Kaylasnead, 1 August 2019
NEVER AGAIN
if there could be a zero option for rating this…it would be ZERO. I deposited $240 into my account…yes i did lose a couple $20 trades but only a few. YESTERDAY…all my trades were successful…every single one of them. I was up $98…please tell me why Fxbrew decided to throw in a -$52.00 sell LOSS. I NEVER executed that trade EVER. I also had another trade that i was actually sitting on. It was a sell trade and it didn't have a stop loss or take profit on it. The highest it reached was -$42 and then it started decreasing a lot. Why did fxbrew decided to close the mf trade and make me lose -$31 when the chart was decreasing. i was supposed to make a lot of profit and they closed the trade. I had $40 worth of margin left and they closed the trade. FOR WHAT??? Now i have $14 in my account. There is no way in HELL thats even possible especially with the amount i invested. PLEASE DO NOT USE THIS BROKER! Your account will always be in the negatives.
Now this is a tricky issue. If we are to take the testimony for what it is, it is rather unreasonable for FX Brew to deduct those fees without giving due explanation. This came off as something curious given that one of the strengths of the brokerage that user reviews usually cite is its highly-responsive customer support system.
The review team urges FX Brew, should this review reach their attention, to reach out and give clarifications why such charges are made.
This review is a result of months spent with the brokerage firm, FX Brew. The review team had performed an exhaustive examination of the firm's offers and services. With this in mind, the review team had focused on the following aspects of the brokerage:
The Financial Authority that sanctions all of FX Brew's activities

The trading instruments or asset classifications FX Brew's clients are given access to

The firm's available Trading Accounts

The trading platforms that it offers

The fee structures that come with its services
The review team aims at rendering a pointed and informed assessment to help traders who might be interested with the broker's services make a decision whether or not they would want to enlist FX Brew's services.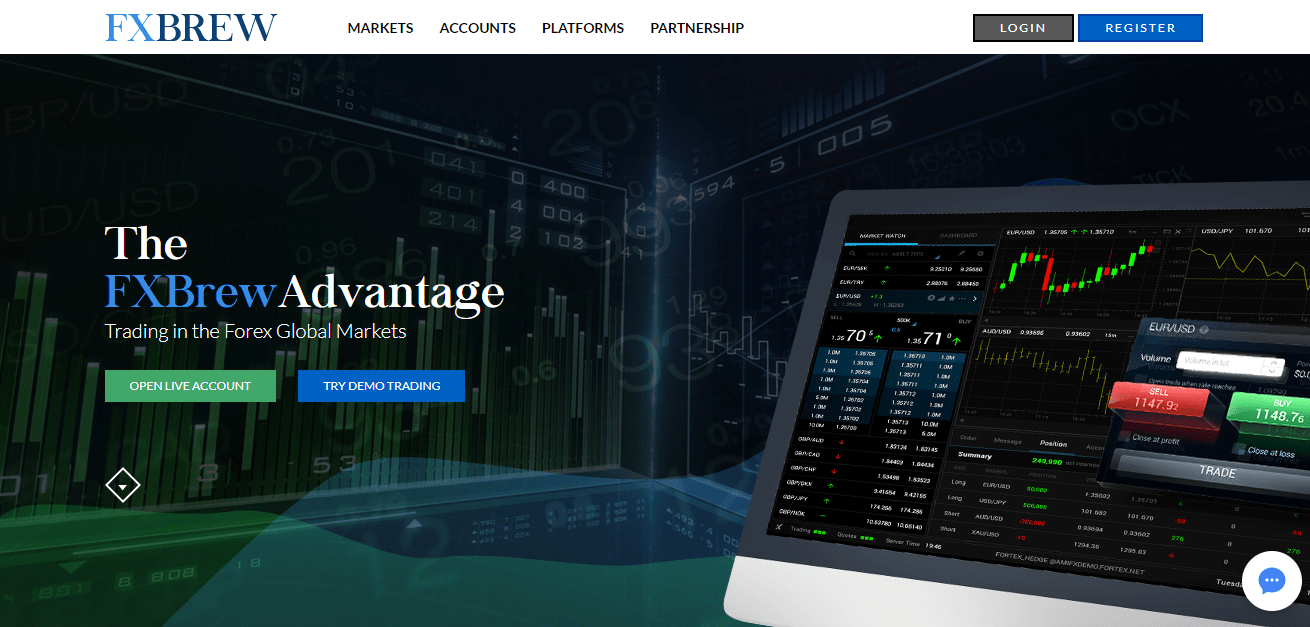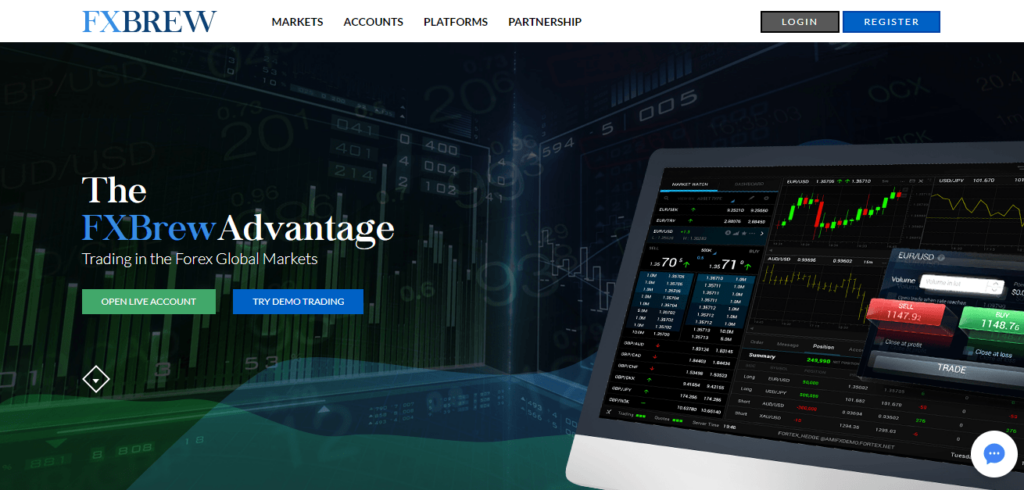 About FX Brew
FX Brew was founded back in 2018 and is categorized as being an STP and ECN trader. Across online sources, it had been declared that FX Brew is an offshore broker based in Santry, Dublin, Ireland. No disclosure of the Financial Authority that FX Brew answers to had been made.
The lack of regulation is indeed a red flag. Place this beside the claims of traders being siphoned of their hard-earned money, then we have a perfect storm of bad trading transactions. But of course, the review team also recognizes that making such an assumption might not necessarily be wise given two things:
Its relatively-young tenure in the trading industry.
Even some of the more popular and critically-acclaimed brokerages took some time before undergoing regulation.
The broker's many lucrative offers
Offers and Services
Available Trading Accounts and Asset Classifications
FX Brew offers 3 types of trading accounts, namely, the Micro Account, the ECN Account, and the VIP Account
| | | | |
| --- | --- | --- | --- |
| ACCOUNT TYPE | MICRO ACCOUNT | ECN ACCOUNT | VIP ACCOUNT |
| Trading Platforms | MT4 and MT5 | MT4 and MT5 | MT4 and MT5 |
| Spreads | From 0.2pips | From 0.0pips | From 0.0pips |
| Execution | Market Execution | Market Execution | Market Execution |
| Trading Instruments | Forex, Commodities, Indices, Cryptocurrencies | Forex, Commodities, Indices, Cryptocurrencies | Forex, Commodities, Indices, Cryptocurrencies |
| Min/Max Trade Size | 0.01 lots/100 lots | 0.01 lots/100 lots | 0.01 lots/100 lots |
| Leverage Available | Up to 500:1 | Up to 500:1 | Up to 500:1 |
| Account Base Currency | USD, EUR, GBP, BTC | USD, EUR, GBP, BTC | USD, EUR, GBP, BTC |
| Scalping | YES | YES | YES |
| EA Friendly | YES | YES | YES |
| Hedging | YES | YES | YES |
| Telephone Trading | YES | YES | YES |
| Margin Call/Stop Out Level | 70%/50% | 70%/50% | 70%/50% |
| Commissions | $2/100k | $2/100k | $2/100k |
| Minimum Account Opening Balance | $5 | $100 | $5000 |
| Deposit Bonus | 100% | 100% | 100% |
| VPS | NO | NO | YES |
In addition, Swap-Free or Islamic Accounts is also provided for traders who strictly adhere to the Sharia Law. A Demo Account is also available for clients who do not readily want to put their hard-earned money at stake in trading.
The offers detailed in the table above, make for appealing trading services. What jumps out readily are the following:
The initial deposit for the VIP Account
This had been noted in light of the costly amount required to open it without it bearing any considerable difference with the offers made by the lesser accounts
The offering of both MetaTrader 4 and MetaTrader 5
The offering of these platforms can be seen as a wise move. Affiliating with well-known trading platform provider, MetaQuotes allow for a semblance of legitimacy and trustworthiness.
Fee Structures
FX Brew accepts three base currencies: the U.S. Dollar, the Euro, and the British Pound.
The initial minimum deposit required to open an account with FX Brew is only at $5. Its maximum leverage is pegged at 1:500 with the minimum Spreads starting at only 0.0pips.
As already mentioned in the segment above, the $5,000 deposit for the VIP Account is seen as something costly in light of it not bearing any considerable difference with the other accounts. However, the minimum cost of $5 for the Micro account is something that the review team lauds about FX Brew. The fee goes below industry standard and yet gives access to possible lucrative opportunities.
Smell What's Brewing: Trade with FX Brew Today?
The positive points made regarding the brokerage, FX Brew configures into a recommendation that trading with the brokerage might prove to be a sound idea. However, interested parties are still advised to be wary of the following:
The firm's lack of regulation

The scam allegations
Not meant to scare people off, these warnings are actually meant for FX Brew. The firm's proprietor and its management should be able to address these shortcomings as these do not figure out well for their business.