About the book
This second edition of Larry Williams' classic book on short-term trading is a culmination of his techniques to a long-lasting and profitable short-term trading. He shares many years of experience as a trading professional and recounts how he paved his way to success. This book includes the pros and cons of short-term trading, as well as the moves that must be avoided to prevent losing too much in trading.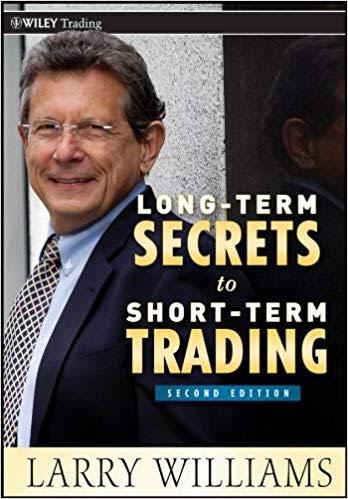 This book discusses a variety of topics related to market movements, such as breakouts and price patterns. It analyzes short-term strategies that claim to be effective, and the basics in trading. It also includes Williams' technical indicator.
Review
This book is full of discussions on various topics about trading and demonstrates how they can be effective in the market. It includes key concepts such as trends and patterns. Williams goes on to talk about the advantages of short trading and the necessary measures to do to consistently profit from it.
Williams also talks about money management and the role it plays in successful short-term trading. He tells readers that this is among the most important factors in making your trading career profitable. Money management can be a determining factor in how the trader handles wins and losses and maximizing gains and minimizing losses.
About the Author
LARRY WILLIAMS has fifty years of experience in the trading industry, with a focus on short-term trading. He is a board member of the National Futures Association and has run for senate twice. He won many trading championships and trained thousands of investors on trading. He was also awarded the Doctor of Futures Award by Future magazine, Omega Research Lifetime Achievement Award, and Trader of the Year by Traders International in 2005.
Table of Contents
Acknowledgments
INTRODUCTION You Are Already a Commodity Trader
CHAPTER 1 Making Order Out of Short-Term Chaos
CHAPTER 2 It's a Question of Price and Time
CHAPTER 3 The Real Secret to Short-Term Trading
CHAPTER 4 Volatility Breakouts—The Momentum Breakthrough
CHAPTER 5 The Theory of Short-Term Trading
CHAPTER 6 Getting Closer to the Truth
CHAPTER 7 Patterns to Profit
CHAPTER 8 Separating the Buyers from the Sellers
CHAPTER 9 Short-Term Trading from a Quote Screen
CHAPTER 10 Special Short-Term Situations
CHAPTER 11 When to Get Out of Your Trades
CHAPTER 12 Thoughts on the Business of Speculation
CHAPTER 13 Money Management—The Keys to the Kingdom
CHAPTER 14 From Kennedy to Obama, Thoughts from 50 Years of Trading
CHAPTER 15 Just What Does Make the Stock Market Rally?
CHAPTER 16 Hard Facts about a Very Hard Game to Win
Index