Founded in 2018, Tradeallcrypto is relatively young in the industry of cryptocurrency exchange. It offers bonus programs and promotions and two trading platforms in xCritical and MetaTrader 4. Tradeallcrypto crypto broker also has a good range of account types to cater to traders of all skill levels. Tradeallcrypto is an unregulated financial firm.
Tradeallcrypto Review
This article will serve as a Tradeallcrypto review as it dives into the broker's background, trading infrastructure, features, trading conditions, and customer reviews. This writing will also attempt to weigh on Tradeallcrypto's legitimacy as a brokerage firm.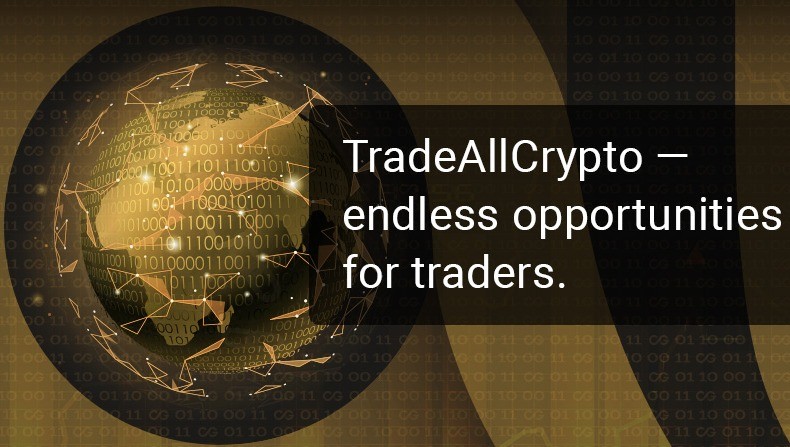 Tradeallcrypto Website
One of the things that traders look into when studying a broker is the company profile. Unfortunately, the Tradeallcrypto crypto broker gave limited background information and details about its ascendancy as a financial firm based on its official site. It did not narrate how the business was founded or where it is headquartered. It only provided a brief statement that it was established by a company named Tradeallcrypto.
To know more about the broker, we carefully looked for some online reviews about Tradeallcrypto. Based on one Tradeallcrypto review, the firm was founded in 2018. Other reviews available online include giving Tradeallcrypto a trust score based on its serviceability and assessment criteria. One site awarded the broker a low trust score based on its points system powered by a computer algorithm.
The broker's official site, though, looks nothing extraordinary to visitors for its simple design and intuitive interface. The site is also available in several languages.
Trading Platforms
Tradeallcrypto crypto broker offers two trading platform options to its traders: MT4 and XCritical. Both these platforms are popular industry-wide as they possess the standard and advanced trading tools and features.
The XCritical platform is amendable to both desktop and mobile trading. The XCritical terminal is more advantageous in its mobile version as it features its full functionality in mobile devices both Android and iOS. The xCritical online platform is equipped with a range of trading instruments, built-in indicators and charting tools, and enables instant trade execution.
The MetaTrader platform of Tradeallcrypto offers the full suite along with the WebTerminal version. WebTerminal allows traders to directly trade on the broker's site without the hassle of downloading and installing software or trading app. The MT4 WebTerminal comes standard in design and interface.
Account Types
Another core facet in this Tradeallcrypto review is the broker's account offerings. In this aspect, the broker is in good standing as it features a good range of account types to suit every trader of any background. The broker's account types include:
Start account – the account's name suggests that it fits novice traders or those who prefer low trading capital as it requires a minimum of $250-3,000 initial deposit amount. It treats users with up to 50% welcome bonus and employs the standard rules in withdrawals. Other features of this account include analytical and educational materials and platform introduction.
Silver account – traders need to deposit not less than $3,001 up to $10,000 to open this account and treat them with up to 100% welcome bonus. Same with Start account, standard rules in withdrawal requests apply under this account type along with analytical & educational materials access and platform introduction. An added feature in this account is a personal financial analyst to aid account users during trading.
Gold account – the deposit amount ranges from $10,001-%50,000 initial funding for this account. Users are rewarded with up to 120% welcome deposit. The withdrawal procedure is accelerated under this account and features all other conditions similar to the Silver account. Users are given a once a week (30 mins) session of individual review of trading account with a financial analyst.
Platinum account – $50,001-$100,000 is the deposit range for opening this account type. It also gives traders of up to 120% welcome bonus to account users along with the highest priority of withdrawal request. It has the same features as the Gold account with some additional. These include a two-hour session per week of trading account review, a quarterly trading plan, and personal trading strategy development.
VIP account – starting from $100,001 is the minimum deposit amount for opening the VIP account which gives the most favorable set of trading features and conditions to the user. The welcome bonus that awaits the user is up to 150% and top priority in withdrawal requests. All the other perks under the Platinum account are covered by this account type. Trading conditions exclusively given to VIP account users include screen demonstration of real-time trading, a top priority of financial analysts to assist during trading, and a set of VIP hedging tools.
Trading Tools and other Features
Tradeallcrypto utilizes a set of trading tools and facilities on its official site which include an economic calendar, market news, market reviews, spread table, and trading trends.
Funding Methods
Tradeallcrypto offers an array of funding methods for its clients. For withdrawal and deposit transactions, traders can choose among WebMoney, Visa, MasterCard, Qiwi, Maestro, and Bitcoin. Terms and conditions apply for deposit transactions and withdrawal requests with the broker. The full details can be read on the broker's official site.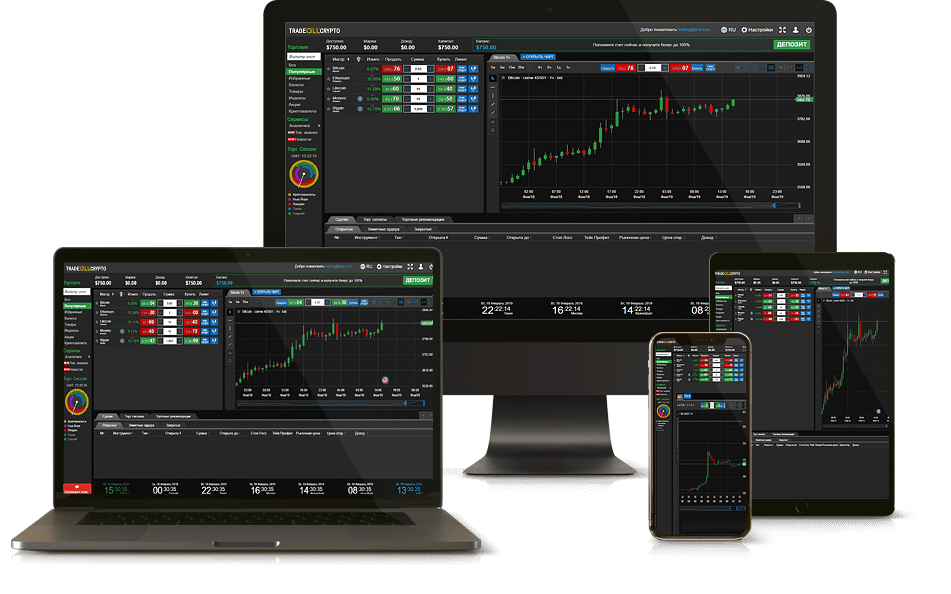 Tradeallcrypto Customer Reviews
In an effort to assess customers' satisfaction with the broker, we tried to search for Tradeallcrypto customer reviews online. Unfortunately, there are almost no available online reviews for the broker. There is one site, however, that posted a review of the broker including some Tradeallcrypto customer reviews. These customer reviews, though, cannot be verified since there was no proper citation made for each statement.
Delving into the customer reviews, all of them expressed negative remarks about the broker. But to be fair with Tradeallcrypto, most customer rants and grumblings can be associated with their trading losses and account mismanagement. More so, getting bad reviews is experienced by almost all crypto brokers.
In retrospect, Tradeallcrypto customer reviews should be visible online since they do not reflect the broker's brokerage service and grow from criticisms instead.
Tradeallcrypto Fraud
Just like some other brokers, Tradeallcrypto is not exempted to scam claims and tagging the broker being, Tradeallcrypto fraud. Is this a legit claim or a hoax?
There are certain indications if a broker is into some fraudulent schemes. One is being an undocumented brokerage firm. However, being an unregulated firm is not always equivalent to being a fraudulent entity. In fact, there are many online brokerage sites that remain unregulated. Since Tradeallcrypto presents no regulatory certification, people are quick to conclude that the broker is fraudulent. This is something Tradeallcrypto should work on to avoid being dragged to malicious remarks.
Adding to the dilemma is the insufficient business information provided by the firm on its official site. Tradeallcrypto should be more transparent about its background as a brokerage firm and assert its legitimacy as a financial service provider.
However, the absence of the regulatory and business background is not enough to justify that Tradeallcrypto is a scam. This is especially true as the broker provides certain service policies indicated on its official site including a Refund and Return Policy and Anti-Money Laundering guidelines.