Fort Financial Services introduced FortFS in 2010. The platform was developed mainly from the company's objective of providing financial solutions such as foreign exchange, futures, and contract for differences. It is currently headquartered in St. Vincent and the Grenadines, from which most of its operations are processed. Meanwhile, its leg offices in Malaysia and Indonesia serve as satellites for clients located in other jurisdictions.
The broker has been consistent in providing an optimal trading environment, and this goal is attested by its unique account selection, platforms, and other instruments that allow a larger margin of profitability. As the platform adheres to the straight-through-processing structure, clients are then given automated and rapid execution of orders without the presence of dealing desks. These are just some of the reasons why FortFS consistently gains market momentum. For its powerful financial solutions and advantageous trading conditions, it bagged numerous industry-related awards including the Best ECN broker of 2015. This, if any, only indicates the platform's reliability and legitimacy.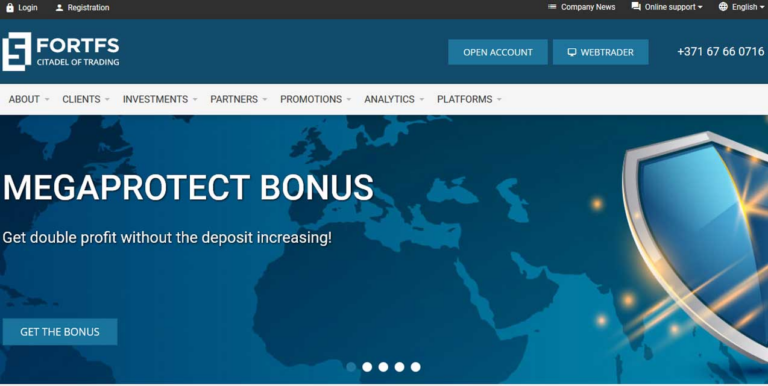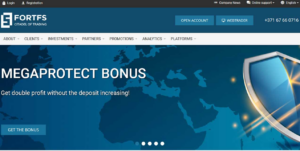 FortFS Trading Platforms
NinjaTrader- Introduced in 2003 by NinjaTrader Group LCC, this platform now houses the most advanced trading features. With wide selection of plugins, clients may enjoy trading to their advantage. While the platform offers only its web version, users will still have the best trading experience through its risk management feature, intuitive interface, authoritative charting tools, archiving system, and automated market analytics.
CGQ Trader- For those who are looking for a platform that has fast execution speed, it is recommended that they use GCQ Trader. Its impressive speed and direct market exchanges allows a higher efficiency in trading. More so, it comes with a mobile counterpart that greatly reduces rough points and inconvenience.
MetaTrader 4- This system stands as the most popular in the market, with its hedging feature that completely revolutionized trading. One good point that this platform offers is its user-friendly interface, which runs with little to no hassle at all. With its wide compatibility, clients may find no problem installing this in any operating system they want. More than its newbie-oriented features, it also facilitates the needs of advanced traders, allowing them to manage trades through one-click button. Lastly, the provision of a desktop and mobile counterpart made trading all the more convenient.
MetaTrader 5- The MT5 was designed to upgrade the later MT4. As the development aims to deliver a more premium trading experience, its features are wired more sophisticatedly. It now offers larger selection of financial instruments, expert advisors, charting, indicators, and other educational reinforcements. However, the MT5 carries multiple setbacks that made MT4 the better choice. This includes the absence of a hedging feature and backward compatibility, making it difficult for MT4 users to transition to the MT5.
FortFS Salient Features
Copy Trading- Apart from being an STP broker, FortFS also adheres to the ECN structure. This means that the company automates its operations through copy trading, a key feature that allows clients to copy, analyze, and implement winning strategies of professional traders. It also comes with rates and statistical probability, making sure that clients will pick the most accurate and feasible trading strategy.
Virtual Private Server- While the platform's performance are optimal, FortFS makes it a point to ramp it up with the help of a virtual private server. With the help of this, reliability is guaranteed while ensuring that clients receive faster market processing and lesser system crashes.
Calculator- Serving as a reinforcement is a calculator that is very much helpful for margin, trading charges, spreads, lot computations. As this is a built-in application, clients may immediately calculate rates directly on the interface.
Short-Term Assets Revenue- Similar to how copy trading works, this feature provides a comprehensive list of managers. However, the objective of this feature is to provide service to those with little to no time for trade management. It incorporates managers' complete portfolio and performance history, which may be of great use to help clients determine the best manager in the network.
Get Involved
If we are to consider the abovementioned conditions, it can be noted that FortFS is an impressive brokerage firm. The collaborative efforts of its trading conditions, unique platforms, and revolutionary features had resulted in a trading environment that traders may call seamless. More so, its consistent upholding of its objectives attests that it is true to its aim.