XtreamForex is the trading brand of Xtream Markets Ltd. It is an ECN broker headquartered in the Marshall Islands with a mission to become the leading forex broker in the world. It provides services in stock, currencies, commodities, and cryptocurrencies trading. This broker works on achieving its goals through providing unparalleled trading conditions that allow clients to experience quality services.
XtreamForex Security and Licenses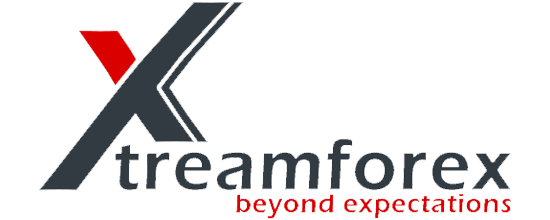 The XtreamForex official website states that this broker is licensed and regulated in the Marshall Islands. This is a vague statement since Marshall Islands is a jurisdiction to operate in and not a regulatory agency that has the right to monitor the broker's operations. This already puts XtreamForex's level of security in question. However, it does not imply that this broker is not regulated by any agency or independent body at all.
A broker that is not regulated by any agency may expose their clients to bigger risks than a regulated one. Once a broker is placed under the regulatory authority of a government or independent agency, it must follow strict rules and standards when conducting practices. If it fails to do so, it will be sanctioned. A regulatory status from a respected body also proves that a broker conducts honest and transparent operations.
Unregulated and offshore brokers often operate in jurisdictions that have loose regulations. This allows them to operate more liberally but it also opens many investors to risks. There are traders who are beginning to prefer trading with offshore companies but there are still bigger risks attributed to it.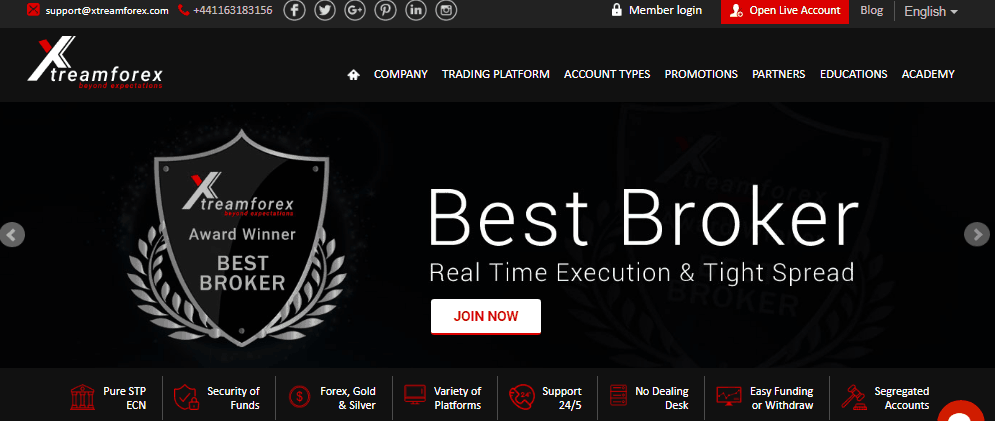 XtreamForex Review of Services
Brokers ensure that they offer an extensive number of services since this is where the competition lies. A better and wider range of features and assets attracts traders, along with reasonably-priced trading accounts and bonuses.
Trading Platforms
XtreamForex offers the two MetaTrader platforms that are widely used in the industry. MT4 and MT5 are the most popular trading platforms available in the market for a reason. Both offer excellent levels of functionality, hundreds of technical tools and indicators, and fast execution. The two offer wide availability as they are compatible with any desktop browser, iOS, and Android. While XtreamForex only offers MT5 for the web version, the rest are compatible with mobile.
The MT4 platform was specially designed for foreign exchange trading. It quickly gained popularity among traders since it displayed a high level of functionality. It contains all the necessary features especially tools and indicators that make trading easier. It is commended by both beginning and expert traders. On the other hand, the MT5 is a multi-asset platform that was developed to complement the MT4. This platform is used in trading in centralized and decentralized markets such as stocks and futures. Using the MT5 allows every trader to trade in all financial markets.
Account Types
XtreamForex offers a total of five account types that vary mainly on their added services and minimum deposit amount. There are accounts for beginners, average, and expert traders.
The first account, Micro only requires a minimum deposit of $5. The leverage is 1:1000 with spreads that begin at 1 pip. No commissions are charged, the maximum amount of open orders is 250, and the margin call level is 50%. The Standard Account offers a maximum leverage of 1:400 with a minimum deposit of $250. Like the Micro Account, this does not charge commissions. The maximum orders available is 500 with a margin call level of 60% and a stop out level of 30%.
The ECN (Electronic Communication Network) Account offers nearly the same specifications as the Standard Account. The only difference is that it uses ECN execution. Spreads begin from as low as 0 pip and commissions are $7 per lot. A slightly better version of this account, the ECN Pro, only charges $5 commissions per lot with unlimited open orders and a leverage of 1:200. However, the minimum deposit would be $5,000.
The top and most expensive account is the VIP, which requires a minimum deposit of $20,000. It offers the best specifications and services but at a price. It has unlimited open orders and trade volume with spreads that begin at 0 pip and leverage at 1:200 maximum. Commissions are charged at $1 per lot. The margin call level is 60% and the stop out level is 30%.
Research Tools
This broker offers basic research and educational tools such as an Economic Calendar, market news, calculators, a blog, and electronic courses for learning forex trading. These tools are crucial in the day-to-day trading of any investor since it keeps them abreast of the latest trends and market updates, which are found in the Economic Calendar, market news, and the blog. The trading calculators are beneficial in computing spreads, margin call levels, etc. The last tool, e-courses are specifically targeted at beginning traders. It informs them of the necessary skills and knowledge to have before they begin trading.
XtreamForex Conclusion
XtreamForex provides adequate information about its company background. However, its regulatory status remains unclear. Still, this broker offers a high level of services that are sure to attract investors. It has a wide variety of account types and seamlessly integrates MetaTrader into its services. Overall, it provides great services and has maintained a good reputation among its clients. XtreamForex is worth checking out.